International Human Rights Art Festival

Performance & Presentation: The Patient

Rosary Solimanto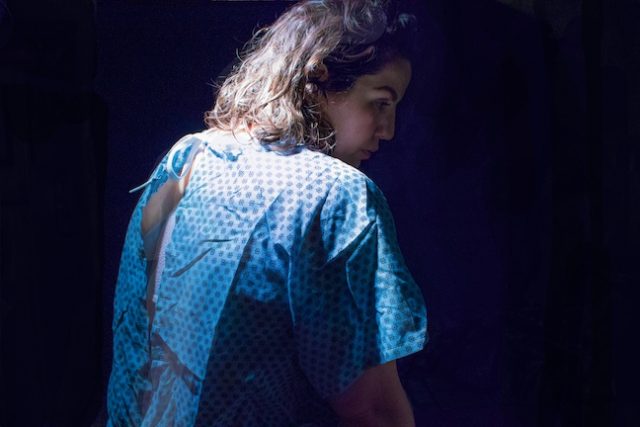 About This Show
The Patient by Rosary Solimanto
Performance & Presentation
The Patient, a 20 minute parody performance where Rosary re-enacts her initial appointment with her neurologist when she was told, "You have multiple sclerosis." Not only do Rosary reveal the actual events, but she exposes the inner thoughts racing through her mind when it happened. The performance transforms the space allowing the audience to become voyeurs entering Rosary's private medical world, so that an awareness of the oppressive realities can be exposed. She will follow-up the performance with a presentation about her previous and current interdisciplinary activist artwork about disability identity. It will include a slide show, videos and Rosary's narrative, exploring her life-changing events unfolding into activism art.
About the Festival
Dixon Place and the Institute of Prophetic Activist Art present: The International Human Rights Art Festival, produced, March 3-5, 2017 at Dixon Place. This is the first human rights art festival in the long and vibrant history of New York City's cultural scene. The Festival is produced by Tom Block, long-time artist-activist, author of Prophetic Activist Art: Handbook for a Spiritual Revolution, and founder of the Institute of Prophetic Activist Art, an art-activist incubator housed at Dixon Place. Playwright and Director Julia Levine is the Assistant Producer.
The 2017 Festival will involve more than 70 artists presenting 40+ advocacy art events over the weekend, including theatre, visual art, music, dance, installations, workshops, panels, performance, films and KidsFest, to introduce children to the importance of art-advocacy work through hands-on activities. Join us for a weekend of art, advocacy, and celebration, with a happy hour featuring tasty human-rights themed concoctions, human rights trivia, prizes, t-shirts and much more.
Saturday, March 4 at 5:00pm
General Admission
$5 in advance
$10 at the door
Estimated Runtime
90 minutes
share £