IN THE LOUNGE

Queer Art Organics

Curated and Hosted by Aimee Herman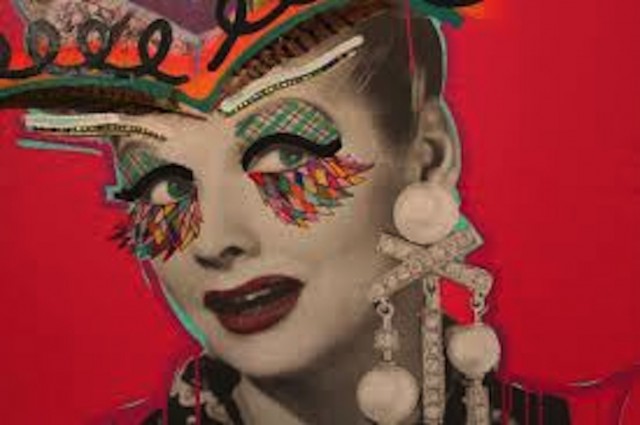 About This Show
Queer Art Organics celebrates LGBTQ writers and performers of all disciplines
The May iteration will feature Meagan Brothers, JP Howard, & Davidson Garrett

About the Artist
Meagan Brothers is the author of three novels for young adults.  Her poetry has appeared most recently in The Other Side of Violet, a Great Weather for Media anthology, POSTblank Magazine, and online on Poetry Bay.  A native Carolinian, she currently lives and works in New York City.
JP Howard's debut poetry collection, SAY/MIRROR (The Operating System), was a 2016 Lambda Literary finalist. She is also the author of bury your love poems here (Belladonna*). JP is a 2018 featured author in Lambda Literary's LGBTQ Writers in Schools program. She was a 2017 Split this Rock Freedom Plow Award for Poetry & Activism finalist and is featured in the 2017 Lesbian Poet Trading Card Series from Headmistress Press. JP was the recipient of a 2016 Lambda Literary Judith A. Markowitz Emerging Writer Award and has received fellowships and grants from Cave Canem, VONA, Lambda, Astraea and Brooklyn Arts Council. JP curates Women Writers in Bloom Poetry Salon, a NY-based forum offering women writers a monthly venue to collaborate and is an Editor-at-Large at Mom Egg Review online. JP's poetry and essays have appeared or are forthcoming in Academy of American Poets, Anomaly, Apogee Journal, The Feminist Wire, Split this Rock, Muzzle Magazine, and The Best American Poetry Blog. JP holds a BA from Barnard College, an MFA in Creative Writing from The City College of New York and a JD from Brooklyn Law School.
Davidson Garrett trained for the theater at The American Academy of Dramatic Arts and graduated from The City College of New York. A longtime member of Screen Actors Guild and Actors Equity, he has worked in theater, film and television since 1973. His poetry has been published in many literary journals and periodicals including The New York Times, The Episcopal New Yorker, 2 Bridges Review, Big City Lit, Sensations Magazine, First Literary Review East, The Stillwater Review, Xavier Review, Impossible Archetype, and Podium, the online literary journal of the 92nd Street Y. Davidson is the author of the poetry and prose collection, King Lear of the Taxi, and three chapbooks, To Tell the Truth I Wanted to be Kitty Carlisle, Southern Low Protestant Departure: A Funeral Poem, and What Happened to The Man Who Taught Me Beowulf?  For forty years Davidson has worked as a New York City taxi driver to subsidize his artistic pursuits.
Aimee Herman is a performance poet with two full-length books of poems.
Tuesday, May 8, 2018 at 7:30pm
Estimated Runtime
60 minutes
share £
Links