IN THE LOUNGE

Queer Art Organics

Curated and Hosted by Aimee Herman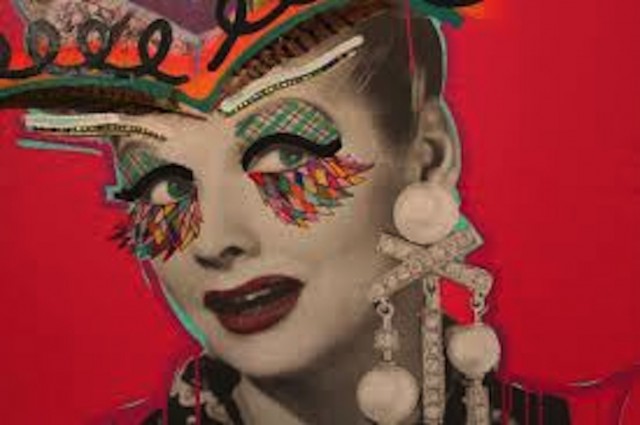 About This Show
Queer Art Organics celebrates LGBTQ writers and performers of all disciplines
The November iteration will feature LuLu LoLo, Sarah Sarai & Kim Yaged

About the Artists
LuLu LoLo is a playwright/actor, international performance artist, and activist. LuLu has written and performed eight one-person plays portraying the dramatic struggle of women in New York City's past. Her ongoing performance project "Where are the Women?" highlights the lack of public monuments honoring women in New York City.  Her plays and poetry have been published in Nerve Lantern Axon of Performance Literature, Meta-land Poets of the Palisades II, and 365 Women a Year a Playwriting Project. LuLu was a 2013 Blade of Grass Fellow in social engagement and a Lower Manhattan Cultural Council Writer in Residence (2008).  www.lululolo.com
Sarah Sarai is author of the poetry collection The Future Is Happy (BlazeVOX) as well as many chapbooks, Geographies of Soul and Taffeta (Indolent Books), I Feel Good (Beard of Bees), and Emily Dickinson's Coconut Face (Dusie), among them. Her poems are inBarrow Street, Boston Review, The Collagist, PANK, Posit, Prelude, Sinister Wisdom, Threepenny Review, and many others; in the anthologies Like a Fat Gold Watch (Ping-Pong Free Press, ed. Christine Hamm); Composing Poetry, a Guide to Writing Poems and Thinking Lyrically (Kendall Hunt, ed. Gerry LaFemina); Say It Loud: Poems About James Brown (Whirlwind, eds. by Mary E. Weems & Michael Oatman). One of her poems was the focus of a presentation at Witnessing Responses: A New Generation's Perspectives on the Holocaust at Károli Gáspár University in Budapest in 2011. Her fiction appears in over twenty journals, including Callisto, Cleaver, Devils Lake, Fairy Tale Review, Tampa Review. She has an MFA from Sarah Lawrence College and lives in Manhattan, where she is a freelance editor of fiction, nonfiction, poetry; and freelance professor of writing and literature.
Kim Yaged's hilarious one-woman tour de force, Hypocrites & Strippers, was nominated for a Best Actress Artsie. An excerpt is included in The Best Women's Monologues for the 21st Century. The animated shorts inspired byHypocrites & Strippers are traveling the globe, including stops in London, New York, and Taiwan. Kim received the Kennedy Center's Meritorious Achievement Award for her play America. America also won the Audience Award at the Downtown Urban Theater Festival and was part of House Special at ODC Theater. Kim's been published by Random House, Applause, and Ballantine Books, among others. Learn more at kimyaged.com.
Aimee Herman is a performance poet with two full-length books of poems.
Tuesday, November 14, 2017 at 7:30pm
Estimated Runtime
60 minutes
share £
Links