IN THE LOUNGE

Queer Art Organics

Curated and Hosted by Aimee Herman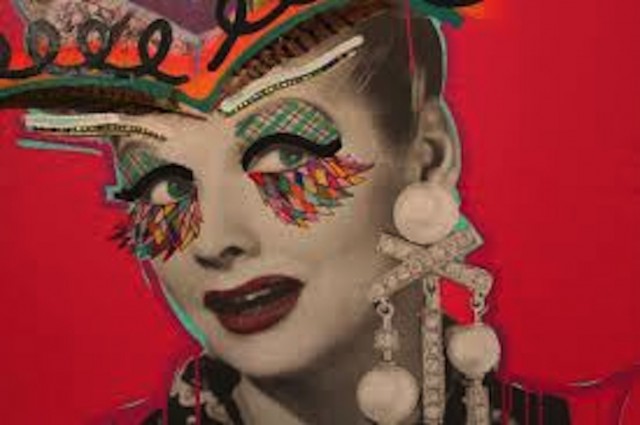 About This Show
Queer Art Organics celebrates LGBTQ writers and performers of all disciplines
The July iteration will feature Heather Eatman, Nani FM & Lys Obsidian.
About the Artists
Aimee Herman is a performance poet with two full-length books of poems.
Heather Eatman is a Texas-born songwriter, recording and visual artist whose songs are "Gothic character studies closer in spirit to the fiction of Flannery O'Connor than conventional folk music, complete with lyrics possessing a real flair for poetic physical imagery." She has recorded three full-length albums, Mascara Falls (1995), Candy and Dirt (1998), and Real (2001), in addition to 2015 singles "Angels in the Street," "Soul Highway," and "Gold Ring." Baby Teeth, an EP consisting of new recordings of some of her earliest songs, also appeared in 2015. Eatman has been called "A gifted storyteller, whose casual narratives capture the seemingly settled fates of restless small-town dreamers and big-time losers, circus freaks and social geeks, with a bracing mix of compassion and detail." In May 2016, she produced "Because the Night," a multi-artist tribute to the music and poetry of one of her formative influences, Patti Smith, at Brooklyn's Union Hall.
Nani FM is a self-taught multi-instrumentalist, singer, and songwriter currently living in Staten Island, NY. Her guitar style is dreamy and provoking and her voice is captivating and memorable. She has recorded folk, shoegaze, indie rock, electronic and hip-hop projects. Raised in the Bible Belt of the southern U.S. she has been heavily influenced by hymnals and gospel is currently infusing these genres into her songwriting. Nani FM is currently working on an album to feature both studio recordings and outdoor live recordings captured in locations with naturally stunning acoustics within Staten Island. This project is funded in part by a DCA Premiere Grant from NYC and is set to be released on vinyl and digitally in the fall of 2017.
Lys Obsidian, a Staten Island based dancer and performance artist with a background in fusion belly dance and butoh, makes work that explores issues around gender and sexuality. She plays with cultural expectations and perceptions of what it means to be raised female. As a collaborative artist with a love for vaudeville, Lys Obsidian created Kala Lolo to offer a platform for local musicians, poets, and movers to express and subvert gender identity. Lys Obsidian has received an Art Fund Grant from Staten Island Arts and the New York City Department of Cultural Affairs for Kala Lolo in 2015 and 2016, as well as a 2016 Excellence in the Arts Award and a PASS:Dance residency at Newhouse Center for Contemporary Art in 2017.
Tuesday, July 11 at 7:30pm
Estimated Runtime
60 minutes
share £
Links