IN THE LOUNGE

QT: Rainbows Across the Diaspora

Featuring Linda LaBeija & Tadeusz von Moltke. Curated by Phillip Ammonds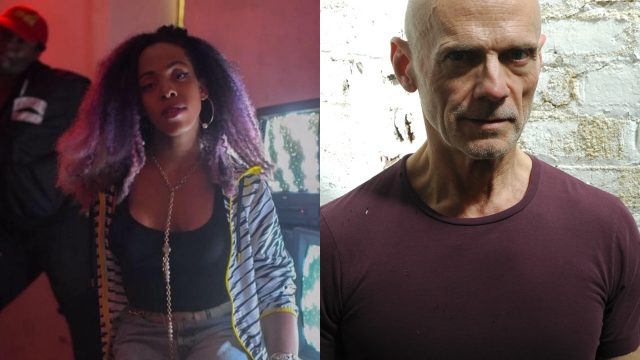 About This Show
A poetic and cultural journey exploring the rich lives of the LGBTQ community and their new literary works.
About The Artists
Linda LaBeija is a multidisciplinary artist from the Bronx, NY, whose work explores the complexities of living as a transgender woman of color in today's America. With origins in both both black America and the English/Spanish-speaking Caribbean, Linda's transnational experience of living at the intersection of embodied, social, and national borders hones in on the critiques of hegemonic power. As a performing artist and author, Linda's work intervenes with confidence, politicized anger, and grace into a symbolic and literal economy which would otherwise render her bound and gagged.
In addition to THE HOLLYWOOD ADRIANA, Tadeusz von Moltke is writing an intellectual biography of African American opera singer Shirley Verrett. A frequent contributor to LGBTQ cultural journals NEW YORK QNEWS and Q ONSTAGE, he has written, edited, and translated for theatre and opera companies, classical and popular music media projects, and collaborated on scripts for MTV and network television. This past season he was awarded principal acting roles in the DJ Khaled/Jay Z/Future music video "I Got The Keys", on NBC's THE BLACKLIST, and in Samsung/Punchdrunk International's virtual reality movie BELIEVE YOUR EYES. Representation:  Katherine Olsen at Encompass Arts.
Tuesday, January 23, 2018 at 7:30pm
Estimated Runtime
45 minutes
share £