'Procession of the Equinox' & 'It Doesn't Matter, It Already Happened: Life is Every Day III'
Choreographed by Jacinta Vlach & Sunhwa Chung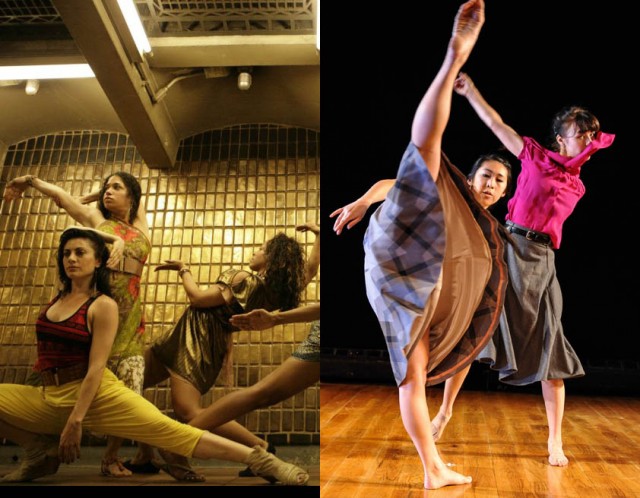 About This Show
A night of two dance performances performed back-to-back
'Procession of the Equinox' (excerpt of a larger work: 'Love and Money: Egypt to New York' )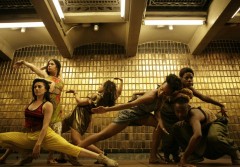 Choreographed by Jacinta Paniagua Vlach
Music written by Malik Ameer Crumpler
'Procession of the Equinox' is an excerpt of a larger work: "Love and Money: Egypt to New York" explores the colonization of love. In a series of chapters, beginning with Cleopatra's reign in Egypt and ending in present day New York City, "Love and Money" is a physical essay charting the evolution of love.
Instituto Sacatar Fellow and SF Bay Guardian's "Best Emerging Artist" Jacinta Paniagua Vlach is the Artistic Director/Founder of Liberation Dance. Originally from San Francisco/Bay Area, she began her dance training with Reginald Ray-Savage in Oakland and furthered her studies at UNCSA and the Alvin Ailey American Dance Center (Cert. of Dance Alumni). Jacinta has toured and performed as a company member with: Savage Jazz, Philadanco, Robert Moses' Kin, and Nathan Trice/RITUALS.
As a free-lance dancer she has performed in Ronald K. Brown's Journey, with Kamal Sinclair's Universal Arts honoring Michael Jackson at the Oneness Awards Universal Studios L.A., and Alayo Dance Company in the 30th Annual Festival del Caribe in Santiago de Cuba. Her choreography has been seen at Harlem Stage, Jacob's Pillow, Yerba Buena Center for the Arts, The Living Word Festival, Chicago Center for the Performing Arts, Philadelphia Dance Projects, Cuba Caribe Festival, Teatro Miguel Santana Brazil, Alvin Ailey Citi-Group Theater, DanceNOW's Dancemopolitan Festival Joe's Pub, and SummerStage NYC.
It Doesn't Matter, It Already Happened: Life is Every Day III
Choreographed by Sunhwa Chung
Performed by Dorothy Chen, Sunhwa Chung, Kumiko Hara, Tatiana Kaptan & Marie Vestermark
Violinist: Sarang West
Sunhwa Chung/Ko-Ryo Dance Theater seeks to showcase a unique blending of modern and traditional Korean dance, without losing the essence of either form. "It Doesn't Matter, It already Happened: Life is every Day III" will present the dramatic changes in lifestyle faced by the average Korean during the transition from one's original culture to a new one. This new dance project is about my life upon coming to the United States in the Winter of 1994. I felt the need to remain close to my roots, but also to become secure enough to go beyond own culture and learn to accept and embrace the new customs and ideas of another.
Sunhwa Chung is a native Korean and earned a MA in Dance from American University, Washington DC in 1999. Ms. Chung founded Sunhwa Chung/Ko-Ryo Dance Theater in 2001 in response to the growing demand for her choreography since her debut in 1998 and to the realization that she needed to maintain a stable ensemble of dancers to perform her work. Sunhwa Chung/Ko-Ryo Dance Theater will perform for Danceforms' 66th International Choreographers' Showcase at the Gryphon Venues at the Edinburgh Festival Fringe 2014 in Edinburgh, Scotland from August 5 through August 9, 2014.
Thursday, June 26, 7:30pm
$12 in advance
$15 at the door
$10 students / seniors
share £