International Human Rights Art Festival

Opening Ceremonies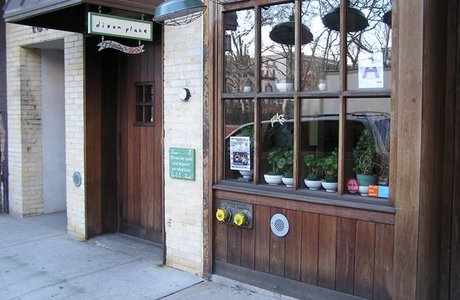 About This Show
The Festival's opening ceremonies will highlight the performers, the honorary co-sponsors, committed activists and the general philosophy of the event.  For 90 minutes, we will be regaled with dance, music, spoken word, speeches by political, social and activist personalities, all emceed by Festival Producer Tom Block.  The evening's program will include:
NYC Human Rights Commissioner Carmelyn Malalis
Wei JingSheng (Chinese Democracy Rights Activisit who spent 18 years in jail in China)Ellie Covan (Founding Director of Dixon Place)
Senator Charles E. Schumer (Video welcome)
Tara Bracco (Founder of Poetic People Power; spoken word)
Sowore Omoyele (Nigerian human rights activist)
Jessica Chen (JCHEN PROJECT dance performance)
Jacqui Dugal (Founder Dugal Dance, dance performance)
Julia Levine (Climate change theater activist reading a monologue)
JP Anne Giera (Queer/Trans artist performing a short part of his theater piece addressing queer sexuality)
Ari Gold (America's first openly gay pop star, reading from an 

open

 letter to Ivanka Trump, who he met at Mar a Lago last April)
Catherine Filloux (playwright; monologue from her most recent play: "whatdoesfreemean?" )
Tom Block (Festival Producer)
Video 

opening

: Norman Lear (Presidential Medal of the Arts)
About the Festival
Dixon Place and the Institute of Prophetic Activist Art present: The International Human Rights Art Festival, produced, March 3-5, 2017 at Dixon Place. This is the first human rights art festival in the long and vibrant history of New York City's cultural scene. The Festival is produced by Tom Block, long-time artist-activist, author of Prophetic Activist Art: Handbook for a Spiritual Revolution, and founder of the Institute of Prophetic Activist Art, an art-activist incubator housed at Dixon Place. Playwright and Director Julia Levine is the Assistant Producer.
The 2017 Festival will involve more than 70 artists presenting 40+ advocacy art events over the weekend, including theatre, visual art, music, dance, installations, workshops, panels, performance, films and KidsFest, to introduce children to the importance of art-advocacy work through hands-on activities. Join us for a weekend of art, advocacy, and celebration, with a happy hour featuring tasty human-rights themed concoctions, human rights trivia, prizes, t-shirts and much more.
Friday, March 3 at 7:30pm
General Admission
$15 in advance
$20 at the door
Estimated Runtime
90 minutes
share £