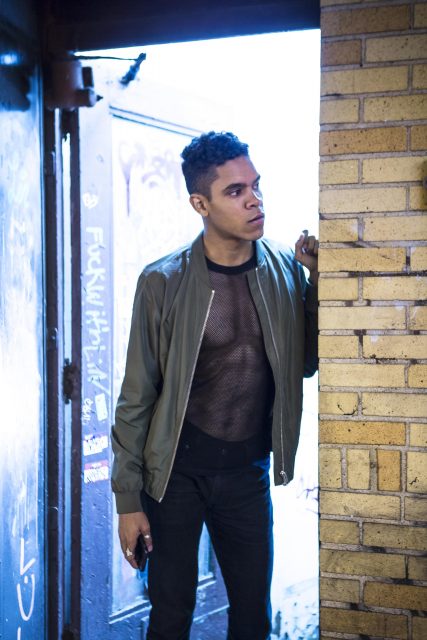 About This Show
Two kids play pretend, two teenagers experiment, and one college student downloads grindr. A coming of age story in three parts, NSA mashes together two gay men at three points in their life and calls into question the cycle of use and abuse learned in the gay community.
about the artists
E.J.  Meehan (Playwright) is a New York-based playwright. His work includes Beat Bobby Flay (Undiscovered Countries; reading at ESPA 6@7), The Blood of Zeus (The Alchemical Theatre Laboratory), Renovation (ESPA Detention series at The Cherry Lane Theatre), and The Great Caper (Stadlerfest 2014 at The Stella Adler Studio of Acting). E.J. has a BFA in Acting from NYU.

JB Douglas (Director) is a director, artist, and creative producer who specializes in immersive and site-specific work. Recent credits: This is Reading (asst. scenic, Reading Train Station), (Not) Water (props & asst. scenic, 3LD), StreepShow (assistant director, The Connelly), Airness (asst. scenic, Humana Festival), What We Wanted (asst. scenic, The Clurman), Far Away (director, Playwrights Horizons Downtown), Life Is But A Dream (production designer, The Immersive Project), Fable (ass. producer, NYMF). JB has a BFA from NYU and is a member of MENSA International.
Friday, July 28 at 10pm
General Admission
$15 in advance
$18 at the door
Stu./Sen./idNYC
$12
Estimated Runtime
60 minutes
share £
Credits
Written by
E.J. Meehan
Directed by
JB Douglas
Associate Producer
Isabelle Fenn
Stage Manager
Benjamin Stevenson
Photo credit:
Christopher Gagliardi
Links