world premiere

Neptune

Written & performed by Timothy DuWhite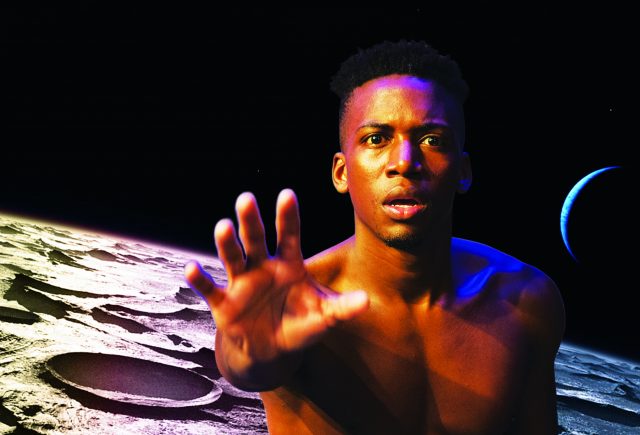 About This Show
On a journey where we all are given the chance to wrestle with the question 'What makes me hard to love?', a young, black, queer, HIV positive boy is lost on his way to a date. A date with who? His father? The cute guy at Popeyes? A white supremacist? God? Neptune can be described as a sexy bedtime story, a rumor, or that poignant thing your grandma once said. A poetic contemporary spin on the fairytale tradition, this remarkable performance exposes the violence, grace, humanity, prejudice, wit and other shards of our lived complexities.
This Dixon Place commission is made possible, in part, with private funds from The Jerome Foundation, and public funds from NY State Council on the Arts w/the support of Gov Andrew Cuomo & the NY State Legislature and The National Endowment for the Arts.
about the artist
Writer, poet, and performer Timothy DuWhite is the Program Manager at New York Writers Coalition, and served as Program Coordinator at Urban Word NYC. His work explores the experience of being black, queer, HIV positive and having to either navigate or evade varying state apparatuses to remain alive, and has been featured at the United Nations/UNICEF, Apollo Theater, Dixon Place, Nuyorican Poet's Cafe, and La Mama Etc. Tim's work has garnered him appearances/keynote speeches at institutions such as San Diego State University, Columbia University, Oregon State University and Columbia College Chicago.
Fridays & Saturdays, July 13 - 28, 2018 at 7:30pm
EARLYBIRD (if purchased by June 20)
$15
$18 in advance
$21 at the door
$15 in advance
$18 at the door
Estimated Runtime
90 minutes
share £
Credits
Directed by
Zhailon Levingston
Production Manager
Shawn Nabor