MOSAIC @ Crossing Boundaries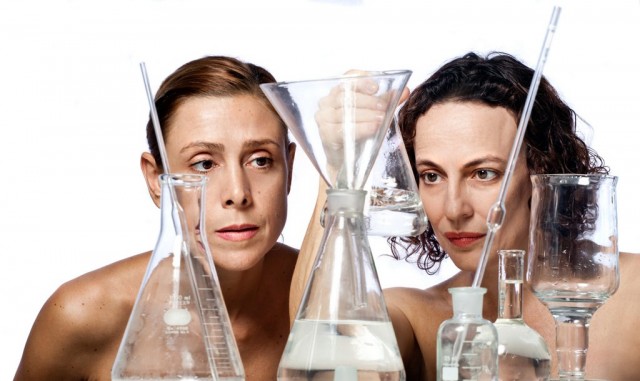 About This Show
New work by choreographers who cross cultural, geographic & disciplinary boundaries. Curated by Marcia Monroe.
Regina Miranda is a Brazilian born choreographer, theater director, and cultural activist. She is the founding director of the Regina Miranda & ActorsDancers, to which she created more than 40 acclaimed performances, presented internationally in theaters and unconventional spaces. She also works in film, opera, and television, and enjoys integrating large numbers of performers in public space installations. She is the Chief Curator for the Rio Creative City 2010-2020 program, and has been LIMS Arts & Culture Director, since 2000. Miranda holds a BA in Dance, from SUNY, a CMA from the Laban/Bartenieff Institute, and a MS in Leadership from GCU/Ken Blanchard School of Business.
Bala Sarasvati, Jane Willson Professor in the Arts at The University of Georgia is Artistic Director of CORE Concert Contemporary and Aerial Dance Company. She is a (CMA) specializing in contemporary dance. She has served on the faculty for LIMS, Jose Limon Dance and Universidad Nacional Graduate Program. She has taught and presented dance throughout the US and China, in Australia, Canada, France, UK, Brazil and Taiwan. Her choreography has been shown at many Atlanta, Seattle and NYC venues; the John F. Kennedy Center for the Performing Arts; Centro Choreographfico; Robert Osborne Film Festival; ACDFA, CORD, NDEO, LIMS and WDA events.
Tuesday, September 30, 7:30pm
$12 in advance
$15 at the door
$10 students & seniors
Estimated Runtime
60 minutes
share £
Credits
collaborators:
Emily Berry
Andrea Haenggi
Bala Sarasvati
martie barylick
Regina Miranda
photo credit:
Bala Sarasvati: Bala Sarasvati