MERCURY
Sabina Petra (book/music and lyrics)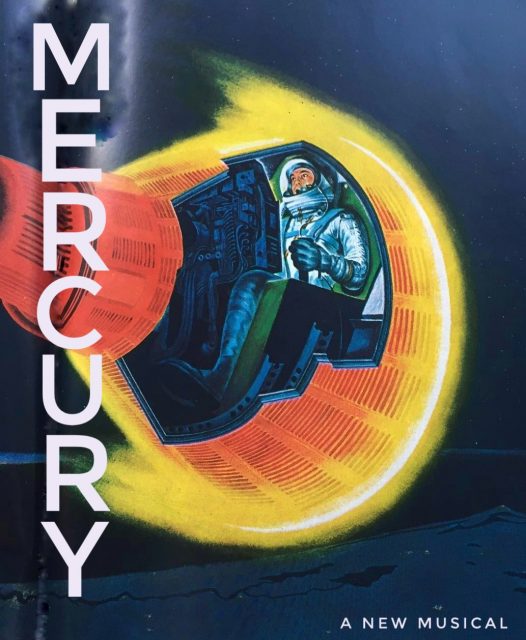 About This Show
MERCURY is the courageous story of Geraldyn Cobb, who fought for her right to join NASA and travel into space before Alan Shepard or John Glenn ever did. This incredibly shy woman did not back down, and took her fight all the way to Congress. Join us for a journey to the moon and back!
snippet of "I'm Here" (from the show)
snippet of four singing together (West Side Story)
about the artist
SABINA PETRA is an actor, singer and composer, and MERCURY is her first full-length musical. At the age of nineteen her biggest dream was to become an astronaut, but joining NASA as a citizen from The Netherlands seemed impossible, so she chose to act like one instead. Favorite performances include: Beauty and the Beast (Mrs. Potts), Billy Elliot (Dead Mum), Forest Boy (NYMF – Individual Performance Award), Memorare (Sister Maria Celeste), Convicted (Bound For Broadway Festival), Homicide City (ID Channel) and playing Jerrie Cobb in Mysteries At The Museum (Travel Channel).
Monday, April 16, 2018 at 7:30pm
General Admission
$15 in advance
$18 at the door
Stu./Sen./idNYC
$12 in advance
$15 at the door
Estimated Runtime
70 minutes
share £
Credits
Performed by
Laura Yen Solito*, Ally Bonino*, Natasha Thweatt & Sabina Petra*
Musical Direction by
Wiley DeWeese
Directed by
Tracy Michailidis*
*Actors appearing courtesy of Actors' Equity Association
Photo credit:
Kevin Woods
Links