Love Liberates: An Anthology of How to Live as told by Maya Angelou
Conkrete Jungle Production Inc.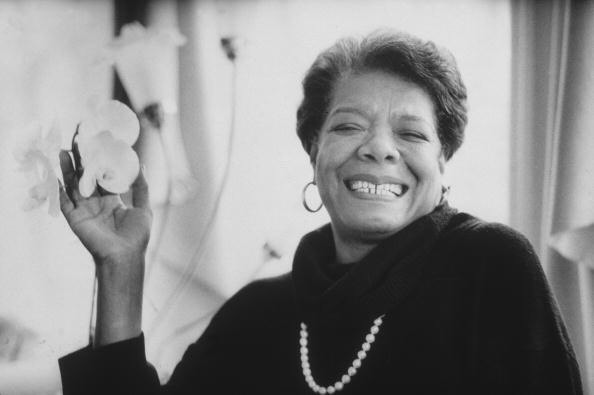 About This Show
A cabaret based on the work and life of Dr. Maya Angelou. Her work notably speaks to the deepest parts of the human condition as she cunningly bridges the gap between different walks of life. Subjects of loss and struggle feature prominently in her pieces while she always manages to show you the 'rainbow in the sky.' We encourage the audience to sit back and take a journey through life's hurdles as we use different performances to find the joy, confidence, and love that Dr. Angelou said resides in all of us. Watch as new possibilities are discovered through song, dance, acting, and spoken word.
about the artists
Denise Manning is an Actor, Musician, Comedian and Director from Austin, Texas. She is also the Director of Development at Epod Theatre Company. From Singing for Superbowl commercials to opening for Tim Meadows she's a Jill of all trades. She wants to thank Miguel and Marcel for putting together this amazing show! "All great artists draw from the same resource: the human heart, which tells us that we are all more alike than we are unalike." – Maya Angelou #Blacklivesmatter #lovewins
Chris Gallerani graduated from Dartmouth College in June 2015, majoring in theater and minoring in music. In addition to training as an actor and musician, Chris studied theater history and the ways in which feminist and queer theory inform the content and structure of performance art. His senior honors thesis #werq: a queer journey– a solo exploration of his queerness- was shown at Dixon Place, where he has continued developing other solo works. He performed Chiron in Improbable Stage's That Which Remains at IRT this past June. He is excited, honored, and humbled to participate in Love Liberates!
Myriam Gadri was born in Switzerland and also raised in Togo ( Africa) and London ( UK). She is a dancer, performer, actor, model now living in New York. Myriam has performed on the "Today Show" numerous times including "Summer Concert Series" with Pitbull and Mark Anthony, the "Ugly Betty" season 4 launch party, "Fake Off" Season 2 with DECA Crew on TrueTV, NY KNICKS 'Latin' half time show at Madison Square Garden, performed in Miami for Don Omar in the Latin Billboard Awards two years running, Marc Jacobs – Decadance fragrance launch, The Latin Quarter Casino Show and made an appearance on SNL Christmas Special with Amy Adams. She has made numerous appearances infusing Latin and African dance styles with several dance companies. She made her U.S musical debut with "The Wiz" at Arkansas Theatre Rep, and then2 productions of "In The Heights" where she was the first woman to play the role of Graffiti Pete in one of these productions. She toured with The Hip Hop Nutcracker where she played the 'Mother', Performed at the IIFA Awards (International Indian Film Academy) had the honour to be in "Broadway Bares – Equity Fights Aids" and had her first US modelling feature in ANIMIZE magazine Volume 2 Issue 3 May 2017.
Luis Enrique III, a brooklyn-bred performer was first introduced to the arts through dance. In 2012 he made his performing debut on a local television show called "Dancing On Air". At the ripe age of 16, he trained with Jonathan Lee and got to explore the techniques of jazz, musical theater, ballet and hip-hop. Following his time with dance, Luis studied the Adler technique at the acting studio "Stella Adler." He then continued to grow under the wing of choreographer Jona Biddle and currently assists him with teaching children of all ages dance. Luis came under the wing of Tony award-winning poet, Lemon Andersen which inspired him to start writing pieces of his own. Most recently Luis was a part of the cast of Hola Award nominated Off-Broadway production of "In Defense of Glitter and Rainbows." Luis aspires to continue his growth within his career of the performing arts to allow his works to reach all audiences.
Candice Segarra graduated from Manhattanville College in 2014 with a B.A. in Dance & Theatre and minor in Communications. Candice has danced on tour with Marta Renzi & Co. at Jacob's Pillow Dance Festival and performed in the Table of Silence 9/11 project, the xyz nyc series at The Tank, RAW Artists, Peridance Faculty Student Showcase, Barton Booth, Abrons Arts Center, Disney World, New York City Center and more. She currently freelance dances with various entertainment companies and choreographers. Segarra Dance Theatre Projects has performed at Dixon Place, Mark Morris Dance Center, Green Space, NACHMO and the Harlem Arts Festival.
Miguel Flores (Producer): Born and raised in Puerto Rico where he studied music, dance and acting. Moved to Orlando, Florida where he performed at Walt Disney World and Royal Caribbean International until he moved to NYC to study Musical Theater at the American Musical and Dramatic Academy (AMDA) where he graduated in 2014. Favorite roles: Bobby in My Superhero Roberto Clemente, Juan Bobo in The adventures of Juan Bobo, Camejo in The Old Wound, Jacob in La Cage Aux Folles, and In The Heights. Love.
Marcel March (Producer) is a performer and choreographer who has traveled across the globe with the National Dance Company of Ghana. Marcel discovered his passion for dance at a later age while enrolled in a West African dance class at his alma mater, State University of New York at Binghamton. Marcel relocated to NYC in 2013 to further pursue his craft and has since then become Artistic Director for a nonprofit organization called Conkrete Jungle Performing Arts Production Company. Additionally, Marcel aspires to use dance as his language to bridge the gaps between people and cultures. He believes that dance can help people to understand their own worth and subsequently strive to break down the divides that hold people back from their own success.
Friday, September 29 at 10pm
General Admission
$20 in advance
$25 at the door
Estimated Runtime
60 minutes
share £
Credits
Photo credit:
Brian Doben