Living and Dying and Being Dead
Amelia French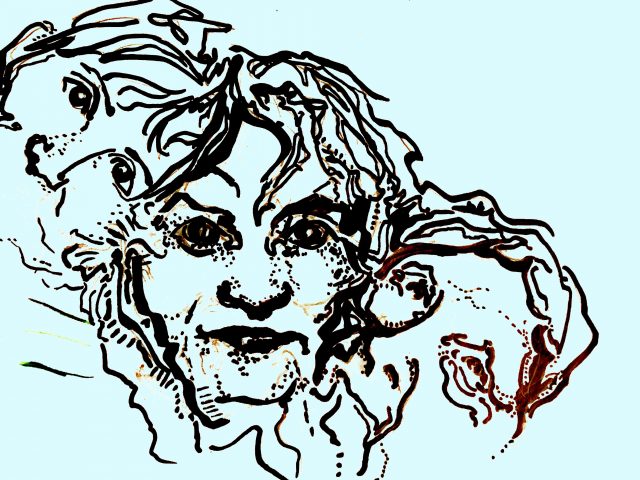 About This Show
Pru is convinced that her mother is dead. Pen, Pru's daughter, is not. As the two women struggle to control each other's perception of reality, Pim, the potentially-deceased matriarch, and her cat, Mac, watch on. Amidst the conflict brewing between mother and daughter, Pen starts to witness the beginnings of Pru's own decay and must face her desire to escape the ominous cycle of life and death that looms over her family.
about the artists
Amelia E. French (playwright) is a Brooklyn-based playwright from Maine. Her essays have been published in The Dramatist, where she works as the Publications Assistant, and her plays have most recently been produced at the Jermyn Street Theatre in London and at Dixon Place. She is a member of the Dramatists Guild of America. BFA: NYU (Dramatic Writing).
Sarah Cook (director) most recently directed the new play book club. by Nazareth Hassan at Dixon Place. Other directing credits include Merrily We Roll Along, Machinal, and Crumble (Lay Me Down, Justin Timberlake). She has assisted Young Jean Lee, Andrew Neisler, Shaun Peknic, and Steve Cosson. BFA: NYU (PHTS)
Rachel Horwitz (producer) is a writer, performer, and producer. She writes and performs in monthly shows with NYU's premier sketch comedy group, Hammerkatz. She has written and produced multiple student films at NYU. She is currently interning with Soho Rep. BFA: NYU (Dramatic Writing).
Monday, April 23, 2018 at 7:30pm
General Admission
$15 in advance
$18 at the door
Stu./Sen./idNYC
$12 in advance
$15 at the door
Estimated Runtime
70 minutes
share £
Credits
Director
Sarah Cook
Producer
Rachel Horwitz
Design
Jacqueline Brockel
Stage manager
Tim Koh
Cast
Pen – Olivia Cade
Pru – Reilly Hilbert
Pim – Medha Dutt
Mac – E.B. Hinnant
The Doctor – Leanne Velednitsky