International Human Rights Art Festival

KidsFest

ARTE and Ray of Hope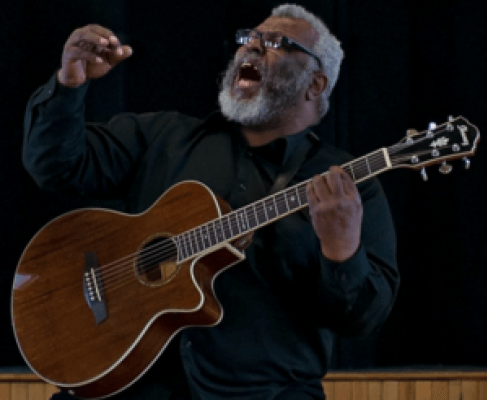 About This Show
KidsFest: Kids will learn the excitement of advocacy-art, with hands on art activities (run by real-live kids), plus events run by ARTE (Art and Resistance Through Education) and the award-winning Ray of Hope Project.
The Ray of Hope Project musicians and actors use historical accounts of successful African Americans and primary source readings to teach about slavery in 19th century America. Schools, libraries, and museums throughout the U.S. have enjoyed working with The Ray of Hope Project members to create poems and performance pieces.
Art and Resistance Through Education (ARTE) engages young people around human rights, using art as the mobilizing mechanism, inspiring them to organize for change. ARTE partners with schools and community organizations to deliver interactive, multimedia arts programs. By empowering youth to raise their voices around human rights issues that impact their communities, ARTE equips them with tools to build collective power and amplify their voices in unison with others.
About the Festival
Dixon Place and the Institute of Prophetic Activist Art present: The International Human Rights Art Festival, produced, March 3-5, 2017 at Dixon Place. This is the first human rights art festival in the long and vibrant history of New York City's cultural scene. The Festival is produced by Tom Block, long-time artist-activist, author of Prophetic Activist Art: Handbook for a Spiritual Revolution, and founder of the Institute of Prophetic Activist Art, an art-activist incubator housed at Dixon Place. Playwright and Director Julia Levine is the Assistant Producer.
The 2017 Festival will involve more than 70 artists presenting 40+ advocacy art events over the weekend, including theatre, visual art, music, dance, installations, workshops, panels, performance, films and KidsFest, to introduce children to the importance of art-advocacy work through hands-on activities. Join us for a weekend of art, advocacy, and celebration, with a happy hour featuring tasty human-rights themed concoctions, human rights trivia, prizes, t-shirts and much more.
Saturday, March 4 at 9:30 am
Estimated Runtime
120 minutes
share £
Links