dixon place hosts

IMPACT

Drye/Marinaro Dance Company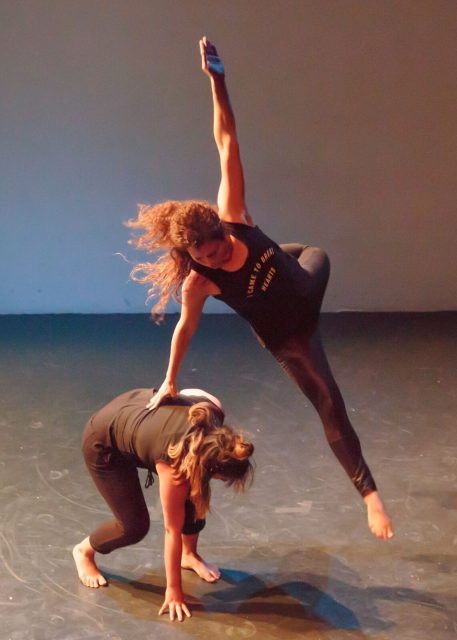 About This Show
Drye/ Marinaro Dance Company presents IMPACT. Artistic Directors Jamie Drye & Francesca Marinaro marry their artistic developments with an extraordinary diversified blend of dancers to bring power, passion, and vigor to the stage. DMDC supports the evolution of dance as an art, an expression, and a way of life. Striving not only to entertain, but also to intrigue audiences with thought provoking themes; using dance as medium to make connections to life and real human interactions.
about the artists
Jamie Drye
Jamie is originally from North Carolina and received his B.A in Dance Performance at Winthrop University in Rock Hill S.C. He has performed with Caroline Calouche & Company, Annex Dance Company, and trained and apprenticed with Carolyn Dorfman Dance Company in New York City. Jamie is the co-founder and co- artistic director of the Drye/Marinaro Dance where he travels, performs, and sets work along the East Coast. Jamie currently resides in New York City. TV credits include: The Wendy Williams Show, Good Morning America, The View, And Good Day NY. He continues working as a choreographer, dance educator, dance fitness instructor, co-creator of Fueled eMotion: The Cardio Dance Experience, and a Group Fitness Manager at Crunch Fitness Gym.
Francesca Marinaro
Francesca Marinaro is a resident of Tannersville, Pennsylvania and received her BA in Dance from DeSales University. Working with prominent artists such as Trinette Singleton, Sean Curran, Eddie Taketa, Lynne Mariani, Janet Peck, J.T. Jenkins, Kate Jewett, and Nicole Wilcott . She has danced for Annex Dance Company based out of Charleston, South Carolina, under Artistic Director Kristin Fieseler. Francesca is the proud owner, and director of FuSia Dance Center where she is also the creator of Fusia Dance Company, and co-artistic director of Drye/Marinaro Dance Company. This company is a place where aspiring choreography resembles life through the eyes of an artist whose creative medium is dance.
Company Bio
Drye/ Marinaro Dance Company is co-founded by artistic directors Jamie Drye and Francesca Marinaro. Marrying their artistic developments with an extraordinary diversified blend of dancers, DMDC brings power, passion, and vigor to the stage. In 6 years, DM Dance has performed in many festivals along the east coast, presented self-produced shows, Life by Design, Conflicted Journeys, Existence, and Exposed; Co-produced the Fresh Dance Series; traveling to North Carolina, Washington D.C, Philadelphia, and New York City. Drye/ Marinaro Dance is a unique and stylistically diverse dance company that strives to support the evolution of dance as an art, an expression,
Saturday, May 5, 2018 at 4pm & 7pm
$20 for adults
$15 for students
Estimated Runtime
70 minutes
share £
Credits
Choreographers: Jamie Drye & Francesca Marinaro
Drye/Marinaro Dancers: Brianna Anderson, Morgan Bryant, Emma Elliott, Bridget Cantania, Yu Fujiwara, Marion Helfenstein, JJ Hsiung
Special Guest Performances: LaShawn Jones & Shared Affinity, Fusia Pre-Professional Dance Company
Photo credit: Eric Bandiero
Links