I Want To Be Your Friend, Please: Why no one likes you and the easy method to making REAL HUMAN friends!
Maggie Metnick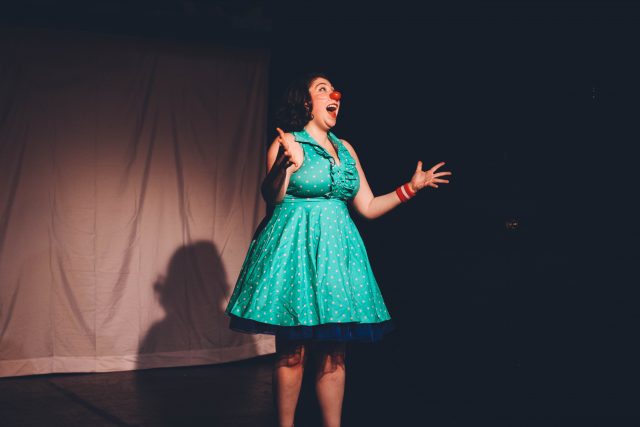 About This Show
In this seminar, the complicated process of friendship–making will finally be demystified as we explain step by step such topics as; smiling, making eye contact, shaking hands etc. Never embarrass yourself in social situations again!
about the artists
Maggie Metnick is an NYC based actress with experience in devising new work. She is a founding member of Don't Trust the Postal Service, an experimental ensemble with recent credits; Marie Antionette (Theatre Row), You and Me and That Unavoidable Plague That Killed Everybody We Love (The Secret Theatre) and The In's and Out's of the In's and Out's (The Producer's Club). Maggie originally debuted I Want To Be Your Friend, Please as a workshop at The Producer's Club as a part of her Honors Senior Thesis. BA Pace University International Performance Ensemble Acting program.
Andrew Mullins – Previous directing credits include: F*%# You Cabaret (Stand Up Productions), Miscast Cabaret! (The Dare Tactic NYC). Current: Burn (Pace University, devised). He would like to thank Maggie from the bottom of his heart for trusting him to go on this wild journey, and work on this truly remarkable show with her. Education: Pace University BA Directing (International Performance Ensemble) class of 2018.
Alli Green –  Alli recently graduated Pace University with her BA in Acting International Performance Ensemble. She is currently perusing her certifications in stage combat as well as working at Crossfit Wall Street. Many thanks to Maggie and Andrew!
Friday, October 13, 2017 at 10pm
General Admission
$15 in advance
$18 at the door
Stu./Sen./idNYC
$12
Estimated Runtime
45 minutes
share £
Credits
Conceived and Performed by
Maggie Metnick
Directed by
Andrew Mullins
Photo credit:
Corrina Day
Links