I LOVE NEW YORK: a found text american dream/nightmare
The Varsity Theatre Company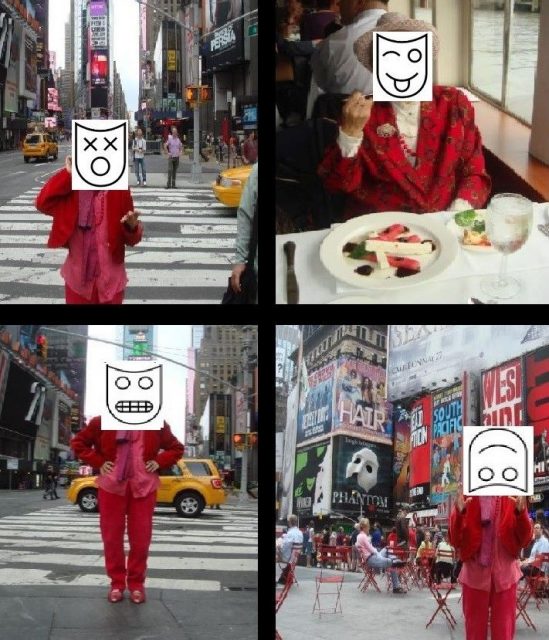 About This Show
I Love New York explores modern anxiety and the quest for external validation by juxtaposing material from TripAdvisor.com and Ellis Island immigrant interviews. Laughs are followed by questions: "Am I that revealing online?" "Is my anxiety that high?" "Is the fact that I've forgotten the question and am questioning my anxiety proof I have anxiety?" I Love New York gives Americans from all over the country and immigrants from all around the world the opportunity to tell you what The American Dream looks like for them.
about the artists
Will Bonfiglio (Playwright) is an actor, playwright, and producer from St. Louis, where he is the Executive Director of Equally Represented Arts (ERA). He has also worked with a variety of regional theatre companies including Max & Louie Productions, Mustard Seed Theatre, The New Jewish Theatre, SATE Ensemble Theatre, and Variety Children's Theatre. He recently won the St. Louis Theatre Circle Award for Outstanding Actor in a Comedy for his performance in Stray Dog Theatre's production of Buyer & Cellar.
Matthew Russell (Director) Recent acting credits include Hand to God (Studio Theatre), Taming of the Shrew (Shakespeare Theatre Company), Much Ado About Nothing (The Public), Cymbeline (The Here & Now), The Grapes of Wrath (Trinity Rep), and the films Some Freaks and The Spine of Night. Directing: inaugural workshop of Aidan Carr's musical May and the premiere of Traffic Jam: A New Musical. He contributed arrangements and performed as a musician for STC's Shrew and Trinity Rep's The Grapes of Wrath, The Skin of Our Teeth, and Jedermann. He has taught at Brown University, MCC, Trinity Rep, and Citadel Theatre. AEA and SAG-AFTRA. MFA: Brown/Trinity Rep.
Jessica Owens (Dramaturg & Script Consultant) has worked for Creative Artists Agency, The Public Theater, The New York Philharmonic and currently works with Roundabout Theatre Company. Recent dramaturgical credits include Macbeth (Columbia Stages), Northern Lights (ATHE Development Workshop), Ascent, and MAY: A New Musical Fable. She is a script reader for Roundabout, The Public, Davenport Theatrical Enterprises, Jewish Plays Project, and various directors and competitions. Jessica is the co-founder of the Initiative for Millennial Theatre Artists and holds degrees in Theatre and English & History (Vanderbilt University) and an MA in Text and Performance (Royal Academy of Dramatic Art).
Thursday, January 25, 2018 at 7:30pm
General Admission
$15 in advance
$18 at the door
Stu./Sen./idNYC
$12 in advance
$15 at the door
Estimated Runtime
65 minutes
share £
Credits
Directed by
Matthew Russell
Written by
Will Bonfiglio
Dramaturg/Script Consultant
Jessica Owens
Sound Design & Original Music
Aidan Carr
Cast
Eli Branson*, Kareem Elsamadicy, Mary DeCarlo, Matthew Jeffers, Sylvia Kates*, Chantel Whittle
*Actors appearing courtesy of Actors' Equity Association
Photo credit:
TripAdvisor.com
Links