In the lounge

GUTS

Featuring Michelle Tea & Carley Moore. Hosted by Beth Lisick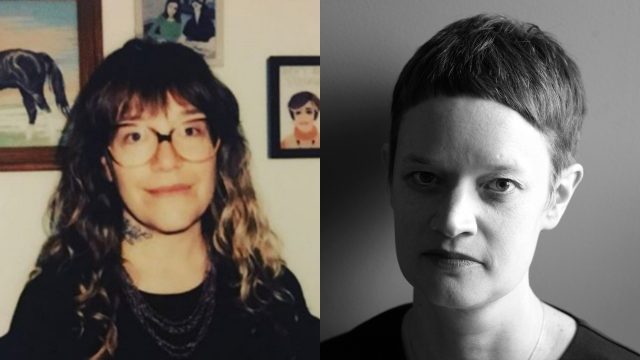 About This Show
GUTS is a pan-genre experimental literary performance series curated by Dia Felix!
About the Authors
Michelle Tea is the author of over a dozen books, most recently the helpful Modern Tarot and brand new Against Memoir.
Carley Moore is an essayist, novelist, and poet.  16 Pills is her first collection of essays (Tinderbox Editions, 2018).   Her debut novel, The Not Wives, is forthcoming from the Feminist Press in the fall of 2019.  In 2017, she published her first poetry chapbook, Portal Poem (Dancing Girl Press) and in 2012, she published a young adult novel, The Stalker Chronicles(Farrar, Straus, and Giroux).  Recent essays and poems have appeared in The American Poetry Review, The Brooklyn Rail, The Establishment, Public Books, and VIDA: Women in Literary Arts.  She teaches at NYU and Bard College.   
Tuesday, May 29, 2018 at 7:30pm
Estimated Runtime
50 minutes
share £