In the lounge

Guerrilla Lit Reading Series

Featuring Christine Reilly, Stephen Langlois, and Hannah Lillith Assadi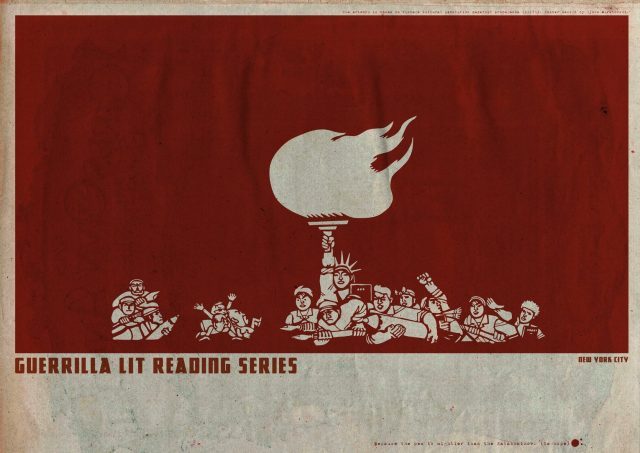 About This Show
This series has hosted readings by emerging & established authors since 2007. Because the pen is mightier than the Kalashnikov (we hope). Curated by Lee Matthew Goldberg, Camellia Phillips, and Marco Rafalá. Hosted by Lee Matthew Goldberg.
Featuring Christine Reilly, Stephen Langlois, Hannah Lillith Assadi
About the Authors
Christine Reilly has taught at Sarah Lawrence College, the Dalton School, City and Country School, and Collegiate School. She received her Bachelor's degree from Bucknell University and her Master's degree in writing from Sarah Lawrence College. Sunday's on the Phone to Monday is her debut novel. Christine lives in New York City.
Stephen Langlois is a writer of the fantastic and absurd. His work has appeared in or is forthcoming from Glimmer Train, The Portland Review, Maudlin House,3AM Magazine, Monkeybicycle, Matchbook Litmag, Necessary Fiction, and Pacifica Literary Review, among others. He is a recipient of a NYC Emerging Writers Fellowship from The Center for Fiction as well as a writing residency from the Blue Mountain Center. He also hosts BREW: An Evening of Literary Works, a reading series held in Brooklyn, and serves as the fiction editor for FLAPPERHOUSE. Visit him at www.stephenmlanglois.com.
Hannah Lillith Assadi received her MFA in fiction from the Columbia University School of the Arts. She was raised in Arizona and lives in Brooklyn. Sonora is her first novel.
Wednesday, April 26 at 7:30pm
Estimated Runtime
50 minutes
share £