Guerrilla Lit Reading Series
Featuring Leah Umansky, Courtney Elizabeth Mauk & Julia Phillips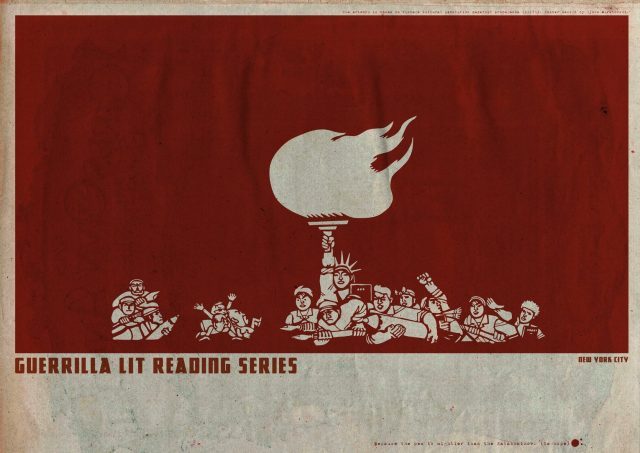 About This Show
This series has hosted readings by emerging & established authors since 2007. Because the pen is mightier than the Kalashnikov (we hope). Curated by Lee Matthew Goldberg, Camellia Phillips, and Marco Rafalá. Hosted by Camellia Phillips.
Featuring Leah Umansky, Courtney Elizabeth Mauk & Julia Phillips
About the Authors
Leah Umansky is the author of the dystopian-themed Straight Away the Emptied World (Kattywompus Press, 2016), the Mad-Men inspired chapbook, Don Dreams and I Dream, voted one of The Top 10 Chapbooks To Read Now in 2014 by Time Out New York, (Kattywompus Press, 2014) and the full length collection, Domestic Uncertainties, (BlazeVOX, 2013). She is a graduate of the MFA Program in Poetry at Sarah Lawrence College, and a graduate of the MA in English Education – Secondary Education from CUNY- Hunter College.
Courtney Elizabeth Mauk is the author of three novels: The Special Power of Restoring Lost Things, Orion's Daughters, and Spark. She has an MFA in Fiction from Columbia University and lives on the Upper West Side with her husband and young son.
Julia Phillips writes about Russia. Her fiction has been published in The Antioch Review, The Rumpus, and The Toast, while her nonfiction has been in BuzzFeed, Jezebel, The Moscow Times, and The Cut. She's a Fulbright recipient in creative writing.
Thursday, October 20 at 7:30pm

Estimated Runtime
50 minutes
share £
Links