Godzilla Vs. My Ex-Girlfriends: A Playwriting Collective Party
The Playwriting Collective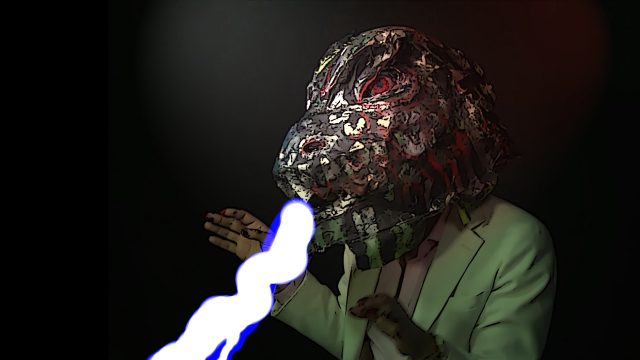 About This Show
Godzilla's alcohol fueled messy break-ups with other Kaiju are the stuff of legend.  Now the hulking and foreboding Godzilla, a bi-poly serial dater fighting body dysmorphic disorder, looms over the helpless NYC.  
While fleeing Godzilla's rampage a man ducks under some rubble… only to notice every other person near Godzilla is someone he dated.  It seems the league of his extraordinary exes have joined forces to take on the monstrous Godzilla.  Amidst this fantasia of carnage, the dangers of dating are revealed as the true monster that not even Godzilla can defeat.
about the artists
The Playwriting Collective (http://www.ThePlaywritingCollective.com) is a playwright driven initiative to support voices from lower economic backgrounds. We put the playwright first and seek out writers as well as stories, narratives, and characters that shine a light on the current state of America's lower class. The work we cultivate is transmedia and we encourage our artists to indulge their imaginations. From vast multimedia spectacle, to puppetry, to audience participation… we want to uplift people artistically and socially through stories armed with all the weapons of modern stagecraft.
Joshua Young's work has developed or produced at: The HERE Arts Center, Dixon Place, The Exquisite Corpse Company (ECC), New York Madness, Naked Angels, Primary Stages, FringeNYC, MITF, and Planet Connections. His work has been supported by The 2015 Playwrights Horizons/ Kenyon Institute Playwriting Conference and The 2015 Dramatists Guild Conference: #WriteChange. He was a Mabou Mines/ Suite 2016 Resident Artist Finalist and was a member of the ECC 2016 Fall Writers Group. He's a proud member of the Dramatists Guild as well as an IATSE technician, designer and editor.  He is a founding member of The Playwriting Collective, a playwright driven initiative designed to support writers from lower economic backgrounds.    http://www.JoshuaDYoung.com
Friday, April 28 at 10pm
General Admission
$15 in advance
$18 at the door
Stu./Sen./idNYC
$12
Estimated Runtime
60 minutes
share £
Credits
Featuring/Collaborators
Joshua Young
Links