In the lounge

Gershwin Live: Frosted Flakes

Featuring Glitter Kitty Productions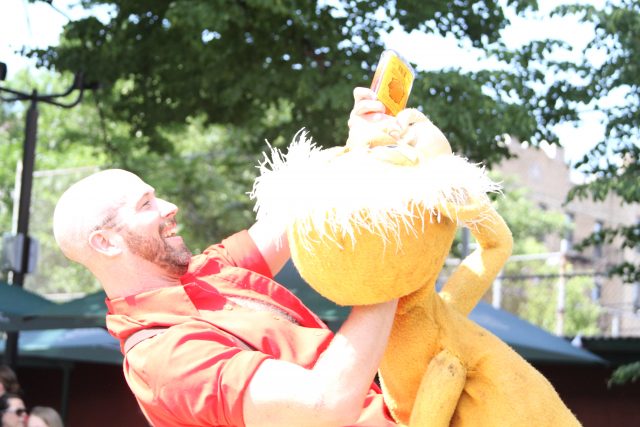 About This Show
Escape into whimsy with the Glitter Kitties as we whip out our puppets! Celebrating colorful themes of nightlife through dance and burlesque arts, this show is sure to make you laugh, entertain you, and tickle your fancy.
Gershwin Live is an evolving 21st century salon, artists with fearless & distinctive voices are given free rein to present theater, dance, film, cabaret, ghost stories, music & uncategorizable hybrids. Curated by Michael Wiener & Neke Carson.
about the artists
Glitter Kitty Productions, a physical theater company, was founded in 2011 by Jeff Davis, Annie Now and Emily Vetsch. We've created and presented two musicals, "The Lovely Wilds," and the "Gunfighter Meets His Match;" two dance plays, "Kong's Court," and "The Devil's Ballet." In addition, we have created and performed many smaller dances and collaborated on a number of music videos. We love collaboration, namely with artists: Abby Payne, Elliot Roth, The Dragon Crest Collective, and Michael Wiener. Our work has appeared at HERE Arts Center, The Secret Theatre, Tada!, Greenspace, The Gershwin Hotel, Spoke the Hub, and numerous dance festivals.
Wednesday, July 26 at 7:30pm
A $10 Suggested Donation (cash at door) supports the artists.
Estimated Runtime
30 minutes
share £
Credits
Collaborators
Jeff Davis, Emily Vetsch, Michael Wiener