In the lounge

Gershwin Live: Early Summer Songs with Wolfe Glass and Asher Delerme

Featuring Wolfe Glass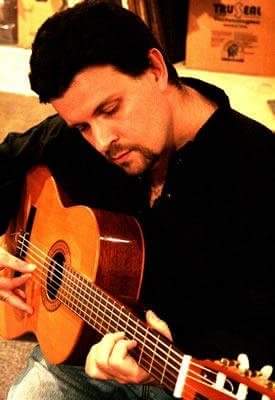 About This Show
Wolfe Glass kicks off the summer with his distinctive international songwriting that includes folk, rhythm & blues, bossa nova, reggae and authentic Brasilia. Wolfe's autobiographical lyrics cover his adolescence on the Lower East Side, travel in Africa and Latin America, and his lifelong connection to the rich culture of Cape Breton Island where his family has a home. He also sings about working people, urban loneliness, the emptiness of cyberculture, and the adventure of spiritual seeking.
Gershwin Live is an evolving 21st century salon. Artists with fearless & distinctive voices present theater, dance, film, cabaret, ghost stories, music & uncategorizable hybrids. Curated by Michael Wiener & Neke Carson.
about the artist
Growing up on New York's Lower East Side and coming from an artistic family, Wolfe Glass was exposed to a wide variety of music from an early age. By the time he turned 13, he was studying piano and electric guitar and writing his own songs. His taste in music had evolved from rock and punk to include a wider range, including reggae and African. After high school, Wolfe traveled to West Africa and Latin America, which had a profound influence on his own music. He played guitar for reggae and African bands, then started his own reggae band, and eventually began to explore world music. Since then, Wolfe has explored almost every style of popular music, most recently influenced by folk, country, Brasilia, and classic rhythm and blues. Wolfe's first album, Days of Innocence, was recorded in Brazil, where he lived for three years. Following this, he recorded Southern Skies in New York and Brazil. He is now in the final stages of recording his 3rd CD, Life Lesson. Wolfe divides his year writing and playing music in New York, Canada and Brazil
Friday, June 2 at 7:30pm
A $10 Suggested Donation (cash at door) supports the artists.
Estimated Runtime
45 minutes
share £
Credits
Latin percussionist
Asher Delerme
Links