in the lounge

From the Heartland

The Box Collective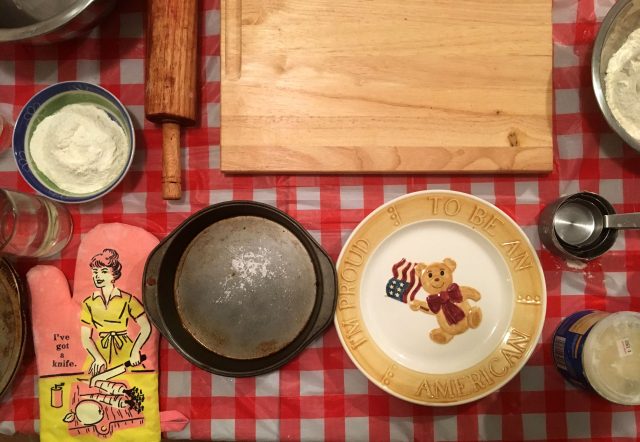 About This Show
A shocking crime story or a hilariously serious analysis of our values and ideologies. From Union, Missouri comes a woman on a mission to heal the nation, society, and restore faith in justice. Alexis James knows what she's talking about. She has been exploited, humiliated and screwed over for a long time — now she insists on payback. And yes, there will be pie.
about the artists
Marcel Luxinger is a writer who was born and raised in Zurich. After his law studies he discovered his love for the theater in 1998 and worked on many projects in Zurich and Hamburg. 2005-09 he was a dramaturg and in charge of international cooperation at Schauspiel Frankfurt. Since 2010 he is a writer and dramaturg based in Berlin. His works include Seven Steps to Selfdissolution, Elevator to Bankruptcy, Tell the Truth, Think Tank (Versions I-IV), Creep or: Guidelines for a Moral Compass, Hotel Palestine, Bondage, The Source and The House Speaks among other works. His plays and librettos have been produced in Berlin, Frankfurt, Hamburg, Dresden, Rio de Janeiro a.o. He is the founder of the Company for preemptive and sustainable Debate.
Andrea Goldman is an IRNE-nominated theatre artist & filmmaker (www.viscusfilm.com). She established the box collective (www.thebox-collective.com) as an artistic collaborative to promote a new kind of experiential theatre in the New York art scene & beyond.  Some previous work with the box: La Cueca at NY Chelsea Art Museum, Wild Horses at Guild Hall JDT lab, 116 at New Ohio, The Stadt Elegies at galleries for Venice Biennale & Milan Expo, Sometimes at Night in Berlin, among others. Most recently she debuted From the Heartland at the NY UnitedSolo Festival and Static Apnea in New Zealand.  She believes in exploring provocative themes that hit the audience right in the gut–evoking visceral sensibilities and leaving a lasting imprint on the psyche. For more about her work visit: www.andreagoldmanweb.com
Sara Fay George is a New York based Theater Artist and has produced new work in California, New York City, Berlin, Venice and Milan. She is dedicated to challenging the conventions of modern theater and is also seasoned in the classics. She is the Founder of The Holistic Method, a physical training technique working with Chakra's and designed to bring participants in contact with themselves.  In 2011, she moved to Berlin and was the Resident Movement Teacher at the Fritz-Kirchoff Schule and Actor's Space, Berlin. In the Fall of 2015 she directed Swan Song: Voices on Climate Change, in collaboration with COP 21 and Climate Change Theater Action. In the Summer of 2016 she directed In or Out, an immersive piece which takes audiences behind the doors of a Brooklyn brownstone and into the home of a spiritual cult. Her most recent directorial work, From the Heartland , premiered at the United Solo Festival October 2017.
Saturday, February 24, 2018 at 7:30pm
Estimated Runtime
45 minutes
share £
Credits
Performed by
Andrea Goldman*
Directed by
Sara Fay George
Written by
Marcel Luxinger & Andrea Goldman
*Actors appearing courtesy of Actors' Equity Association
Links