in the lounge

Folsom at Fifty

Trav S.D. & friends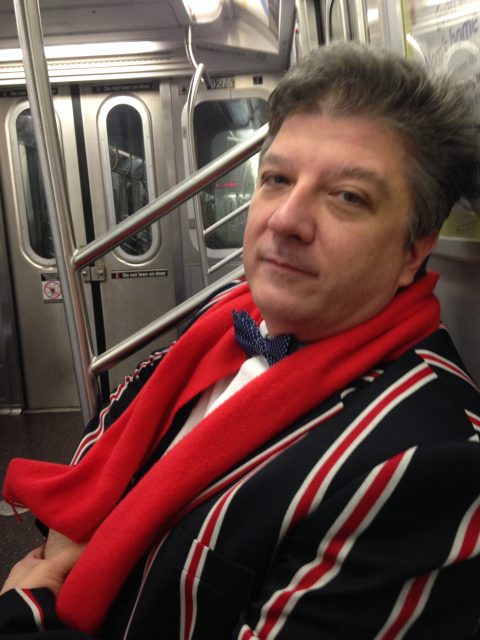 About This Show
Johnny Cash's classic 1968 album Live from Folsom Prison is more relevant than ever with record numbers of Americans incarcerated and a president whose governing philosophy consists of locking people up and building walls. The album was an important childhood musical influence on Trav S.D., who'll perform tunes from the record (as well as other relevant Cash songs and folk numbers) with a little help from his friends, and talk about the meaning of the songs, the style of which influenced the music in Trav S.D.'s musical plays House of Trash and Jasper Jaxon. Above all, Folsom at Fifty is a tribute to a great American artist who left us fifteen years ago!
about the artist
Writer and performer Trav S.D. has been presenting and hosting American Vaudeville Theatre for two decades. He's best known for his 2005 book, No Applause, Just Throw Money: The Book That Made Vaudeville Famous, and for producing and directing the first ever revival of the Marx Brothers' first Broadway show, I'll Say She Is in the 2014 NY International Fringe Festival. He is proud that his Manson Family musical, Willy Nilly, a sold out, extended hit of the 2009 NY Fringe, was one of the first shows presented in the newly expanded Dixon Place. As an arts journalist and critic, he has written for The New York Times, The Village Voice, American Theatre, Time Out New York and NYC Community Media.
Thursday, May 3, 2018 at 7:30pm
Estimated Runtime
45 minutes
share £
Credits
Featuring/Collaborators
Trav S.D., Jenny Lee Mitchell, et al.
Photo credit:
Carolyn Raship
Links