IN THE LOUNGE

Experiments & Disorders

Curated by Tom Cole & Christen Clifford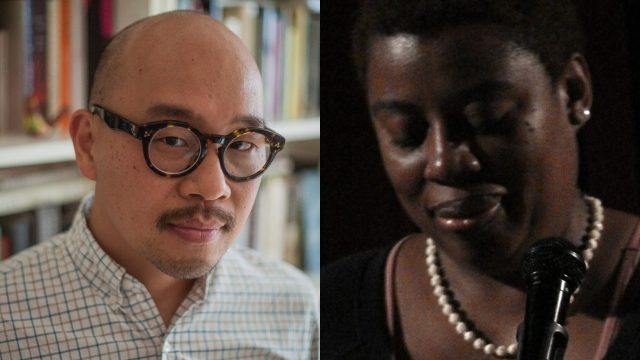 About This Show
Fiction, nonfiction, poetry & performance texts by the most adventurous, cross-genre established & emerging writers. Curated by Tom Cole & Christen Clifford.
Featuring Eugene Lim & Nicole Goodwin

About the Artists
Eugene Lim is the author of the novels Fog & Car (Ellipsis Press, 2008), The Strangers (Black Square Editions, 2013) and Dear Cyborgs (FSG Originals, 2017).
Nicole Goodwin is the author of Warcries, as well as the 2017 EMERGENYC Hemispheric Institute Fellow, the 2013-2014 Queer Art Mentorship Queer Art Literary Fellow, as well as the winner of The Fresh Fruit Festival's 2013 Award for Performance Poetry. She published the articles "Talking with My Daughter…" and "Why is this Happening in Your Life…" (Personal essay/Review for award-winning documentary Tough Love) in the New York Times' parentblog Motherlode. Additionally, her work "Desert Flowers" was shortlisted and selected for performance by the Women Playwriting International Conference in Cape Town, South Africa.
Tuesday, October 17, 2017 at 7:30pm
Estimated Runtime
50 minutes
share £
Credits
Photo credit:
Ning Li (for Eugene)