IN THE LOUNGE

Experiments & Disorders

Curated by Tom Cole & Christen Clifford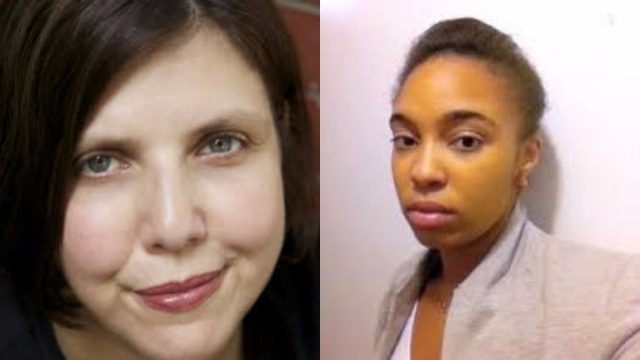 About This Show
Fiction, nonfiction, poetry & performance texts by the most adventurous, cross-genre established & emerging writers.  Curated by Tom Cole & Christen Clifford.
Featuring Jenny Offill & Hafizah Geter

About the Artists
Jenny Offill is the author of two novels and the recipient of a 2016 Guggenheim Award. Her first novel, Last Things, (FSG 1999) was selected as New York Times Notable Book and was a finalist for the LA Times Award for First Fiction. Her second novel, Dept. of Speculation (Knopf, 2014) was chosen as one of the top ten books of the year by the New York Times Book Review and was shortlisted for the Folio Award, the LA Times Book Award and The Pen/Faulkner Award. It has been translated into eleven languages. In addition, she has written several books for children. The most recent, Sparky, (Schwartz & Wade) received the 2015 Charlotte Zolotow Award and has been adapted into a play. She is also the co-editor of two collections of literary essays, The Friend Who Got Away (Doubleday, 2005) and Money Changes Everything, (Doubleday, 2007), which she produced in collaboration with the novelist, Elissa Schappell.
Born in Zaria, Nigeria, HAFIZAH GETER received her BA in English & Economics from Clemson University, and her MFA in Poetry from Columbia College Chicago. She currently lives in Brooklyn, New York. Hafizah is a Cave Canem Fellow and was a semi-finalist for the 2010 "Discovery" / Boston Review Contest. Her poem "paula" received an Honorable Mention in RHINO's 2011 Editors' Prize. A 2013 Blacksmith House Emerging Writer, recipient of a 2012 Amy Award from Poets & Writers, and a finalist in the Fifth Annual Narrative Magazine Poetry Prize, her poems have appeared or are forthcoming in Linebreak, Narrative Magazine, Gulf Coast, Boston Review, Los Angeles Review of Books, and The New Yorker, among others. She was a 2014 Ruth Lilly Poetry Fellowship Finalist.Hafizah also serves on the board of VIDA: Women in the Literary Arts, co-curates the reading series EMPIRE with Ricardo Maldonado, is a poetry editor at Phantom Books and was formerly an assistant editor at YesYes Books. She is on the poetry committee and book ends committee for the Brooklyn Book Festival and is the Vice President of the AWP Women's Caucus. She has previously worked for Cave Canem and PEN America and is currently the Content Editor & Publicity Coordinator at Poets House. Hafizah is a 2016-2017 PEN America PEN Ten guest editor.
Tuesday, May 16 at 7:30pm
Estimated Runtime
50 minutes
share £