Divulger Reading Series
Featuring Brooke Arnold, Lee Matthew Goldberg, Herman Portocarero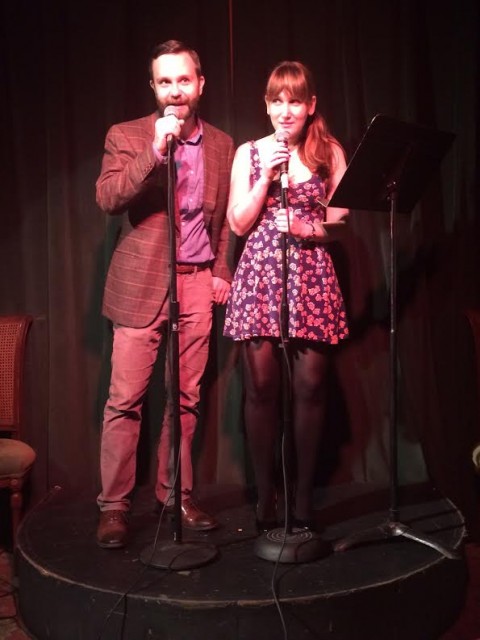 About This Show
Featuring
Brooke Arnold; a stand-up comedian and a writer. She is a doctoral candidate in English literature at the CUNY Graduate Center. She is currently working on a humorous memoir about her childhood growing up in a fundamentalist Christian cult and being homeschooled called Growing Up Fundie and is the creator of a YouTube documentary series about her life as a stand-up comic. You can find out more about her and these projects at www.brookearnold.com.
Lee Matthew Goldberg; graduated with an MFA from the New School. He is a regular contributor to The Montreal Review and The Adirondack Review. His fiction has also appeared in Essays & Fictions, The New Plains Review, Orion headless, Verdad Magazine, BlazeVOX, and on Amazon. He is the co-curator of The Guerrilla Lit Fiction Series (guerrillalit.wordpress.com). His debut novel SLOW DOWN is a neo-noir thriller published by New Pulp Press. Follow him at leematthewgoldberg.com and @LeeMatthewG.
Herman Portocarero; writer, musician, and the European Union's ambassador to Cuba. For more, go to hermanportocarero.com.
Laura Podolnick; a transportation planner, writer, and the co-host of Divulger.
Creative nonfiction & fiction stories that divulge personal truths. Curated by Rob Williams & Laura Podolnick.