Daring Duality: As Above SO Below
Bianca Dagga & Sweet Lorraine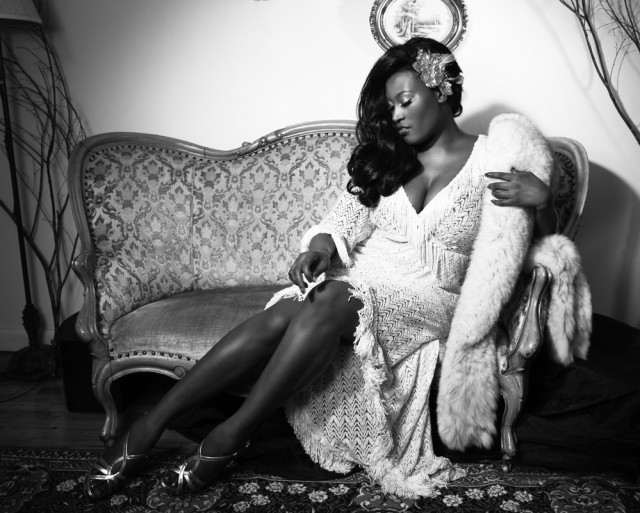 About This Show
Daring Duality: As Above so Below is a celebration of the broad spectrum of gender, culture, and sexuality. Queer performers of color will use burlesque, aerial arts, live music, and dance to tell their dynamic stories.
About the Artists
Sweet Lorraine is a queer burlesque performer, producer, and community activist. She is the creator and producer of Shades of Burlesque, NYC's only all Black burlesque revue! She has performed all over the U.S. and internationally in Europe and China. Fulfilling her desire to see more Black and brown bodies on stage in the realm of burlesque, Sweet Lorraine founded Shades of Burlesque  in 2012 at the historic WOW Cafe Theatre. Through SHADES, she continues to bring visibility to Black burlesque entertainers, as well as foster nurturing spaces for them to share their stories and dynamic expressions of sexuality.
Bianca Dagga is a fierce queer multi-cultural burlesque performer. Ever since stepping into the spotlight, Bianca has performed all over the U.S and internationally in China. She won sexiest burlesque performer by GO! Magazine's lesbian nightlife awards. In 2014 she was crowned Princess of Latin Burlesque at the inaugural Latin Burlesque Festival. Her performances are a testament to her vibrant cultural background. Bianca takes off her clothes for the sake of humanity because at the end of the day when we take off our clothes what is left is our minds, hearts and souls.
Friday, July 15 at 10pm
General Admission
$15 in advance
$18 at the door
Students/Seniors/idNYC
$12
Estimated Runtime
90 minutes
share £
Credits
Featuring
Bianca Dagga, Sweet Lorraine, Essence Revealed, Honest Malcreada ft. Kirya Traber & Carissa Matsushima, Jason Mejias, Hoodoo Hussy, Munroe Lilly, Reina Williams & Sassa Brass the Poom Poom Priestess.
Hosted by
Ashley Brockington

Stage kitten
Leona Beretta
Photo Credit
Studio Rezin
Links