International Human Rights Art Festival

Dance Party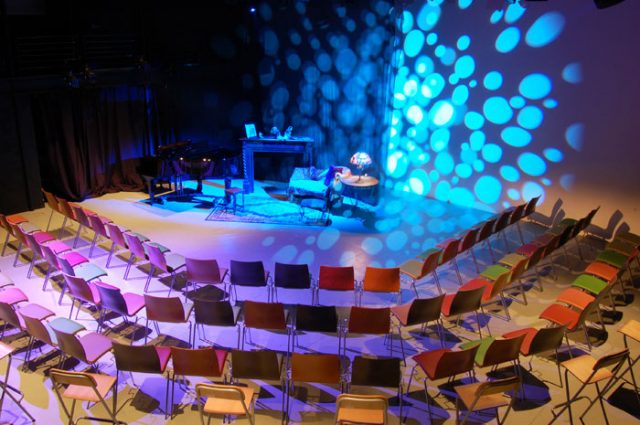 About This Show
Dance party with cool tunes, funky projections, human rights drinks available from the bar, and other happenings to carry on the night. Featuring: DJ Chela. A modern day alchemist, DJ Chela mixes movements, communities and evolutionary patterns together like records. From a prolific DJ career traveling the world and working with luminaries, to dedicated spiritual and healing studies, to a breadth of artistic projects, Chela weaves together lineages of expression to inspire her audiences and engage their spirits.
About the Festival
Dixon Place and the Institute of Prophetic Activist Art present: The International Human Rights Art Festival, produced, March 3-5, 2017 at Dixon Place. This is the first human rights art festival in the long and vibrant history of New York City's cultural scene. The Festival is produced by Tom Block, long-time artist-activist, author of Prophetic Activist Art: Handbook for a Spiritual Revolution, and founder of the Institute of Prophetic Activist Art, an art-activist incubator housed at Dixon Place. Playwright and Director Julia Levine is the Assistant Producer.
The 2017 Festival will involve more than 70 artists presenting 40+ advocacy art events over the weekend, including theatre, visual art, music, dance, installations, workshops, panels, performance, films and KidsFest, to introduce children to the importance of art-advocacy work through hands-on activities. Join us for a weekend of art, advocacy, and celebration, with a happy hour featuring tasty human-rights themed concoctions, human rights trivia, prizes, t-shirts and much more.
Friday, March 3 at 9:00pm
Estimated Runtime
120 minutes
share £