Class: Who Owns the American Dream
RA Production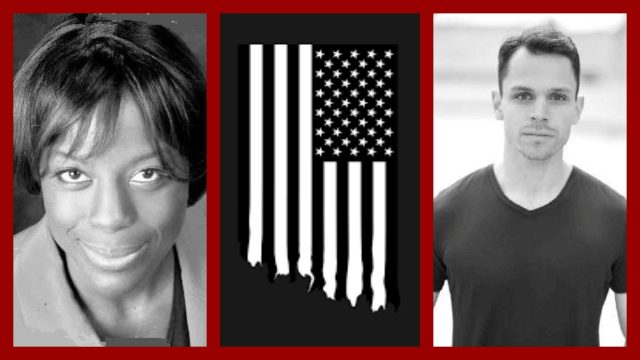 About This Show
An angry working-class white student confronts his snobbish African-American professor in this play that deals with entitlement, delusion and desperation on college campuses.
about the artists
Gloria J. Browne Marshall (Playwright), teacher, civil rights attorney, and author  Gloria J. attended the MFA program for playwriting at Sarah Lawrence College as well as the playwright's programs at Freedom Theatre and Walnut Street Theatre in Philadelphia. Her plays have been produced in New York City, Brooklyn, Chicago, Pittsburgh, Milwaukee, and Baton Rouge, LA. her most recent play CLASS which has had two developmental readings in Martha's Vineyard in August and London in September
Kim Weston-Moran (Director), is an award winning veteran actress who loves the creative process, which she feels has transformative healing powers. Kim is the Producing Artistic Director of the annual POTPOURRI! World Women Series, which presents new works by global women playwrights and screenwriters (in it's 9th year). Ms. Weston-Moran also directs, teaches a Basic Acting Workshop for new and returning Actors and  she writes
Aixa Kendrick (Professor Kennedy), SAG-AFTRA, is a MultiMedia Actress, Director, Writer, Ninja Starchild and Life Explorer from the 10th Dimension thoroughly thrilled and honored to delve into roles and creative work of all mediums that stretch, reveal and redefine boundaries and inner truths. "Thank you POTPOURRI! for continuing to create a platform for women writers to workshop their craft!" www.aixakendrick.com
Chris Krause (Jodie), moved to NYC from Michigan almost four years ago. After studying at the Atlantic Acting School, he performed in number of off off broadway plays and has worked in film and television. His most recent theatre credits include Sonder at the Players Theatre, and he currently performs once a month in Lady L'Amore's Final Bow at Duane Park. You can also see him in episode four of Lifetime's YOU, set to premiere later this year. Chris would like to thank his friends and family for all their love and support.
Tuesday, February 13, 2018 at 7:30pm
General Admission
$15 in advance
$18 at the door
Stu./Sen./idNYC
$12 in advance
$15 at the door
Estimated Runtime
90 minutes
share £
Credits
Directed by
Kim Weston-Moran
Written by
Gloria J. Browne-Marshall
Links