Browngirl. Bluegrass.
Berry and Company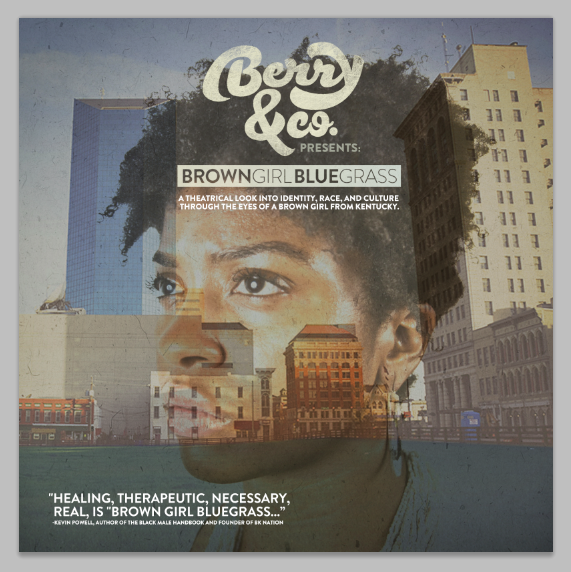 About This Show
An autobiographical one-woman show by Lacresha Berry which examines the rarely documented cultural history of African-Americans in Kentucky. Berry blends the perspectives of her own childhood through Kentucky geography and personal events while honoring the work of important ancestors whose lives parallel with her own.  Her take on the culture, geography, and history of Kentucky is poignant, didactic, and enlightening as we see the historical figures of an enriching and emotional past come to life with ancestral music to soundtrack these powerful stories.
About the Artist
Berry is a performer and teaching artist from Lexington, KY. She is a proud graduate of the University of Kentucky where she received her B.A. in Theater. She works as the musical director for BK Nation, a movement of people from all backgrounds that spark projects and campaigns, led by the people, for the people; where she curates the quarterly live music and culture sessions throughout the city. Berry recently released her album, "Daddy's Girl" on iTunes, Amazon, and CDBaby. Known for her soulfully, robust  voice, belting and convulsing through each note, watching Lacresha is an Experience!
Friday, Jun. 5 at 7:30pm
General Admission
$12 in advance
$15 at the door
Students / seniors
$10
Estimated Runtime
75 minutes
share £
Credits
Written and conceived by
Berry
Music by
David Cohn
Directed by
Shauna Horn
Links