BODY MAPS a performance generated from the Tim Miller intensive workshopFeaturing Alexis Powell, Adriano Cabral, Dylan Goodman, A.E. Marquez, Brandon Harris,
Mary Lindroth, Dylan Guerra, Kris Grey & Yel. Rennalls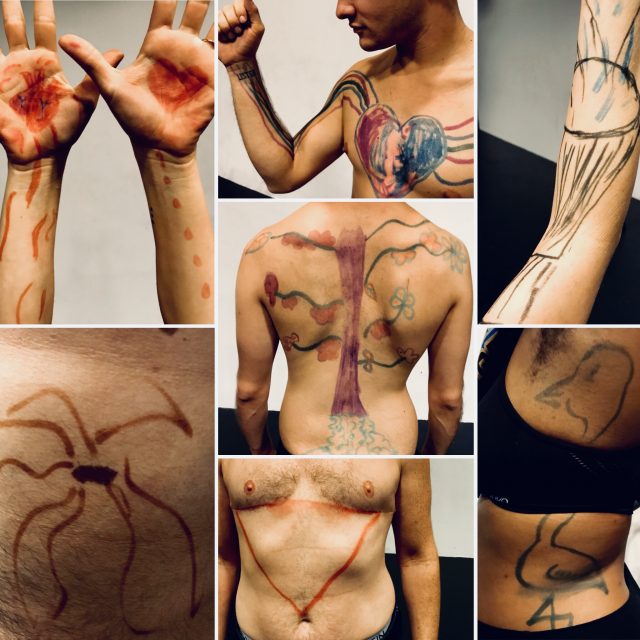 DETAILS
Come see the ensemble performance generated out of the Tim Miller BODY MAPS workshop at Dixon Place. This piece will be an exciting and charged exploration into creating original performance work from the heat of our lives, dreams, obsessions, memories, and desires.
BODY MAPS explores that charged border between our bodies and society…our narratives and our politics…our selves and others. Telling our OWN story doesn't separate us from other people, it connects us.
If you have any questions, please contact Tim Miller at
www.TimMillerPerformer.com | millertale@gmail.com
about Tim miller
Tim Miller is an internationally acclaimed solo performer. Miller's performance works have been presented all over the world at venues such as Yale Repertory Theatre, London's Institute of Contemporary Arts, the Walker Art Center, Actors Theatre of Louisville, and the Brooklyn Academy of Music Next Wave Festival. He is the author of the books Shirts & Skin, Body Blows, and 1001 Beds, an anthology of his performances and essays, which won the 2007 Lambda Literary Award for best book in Drama/Theater. Miller has taught performance at UCLA, NYU, and at Cal State Los Angeles. He is a cofounder of two of the most influential performance spaces in the United States: Performance Space 122 in NYC and Highways Performance Space in Santa Monica, CA. www.TimMillerPerformer.com
ALSO BY TIM MILLER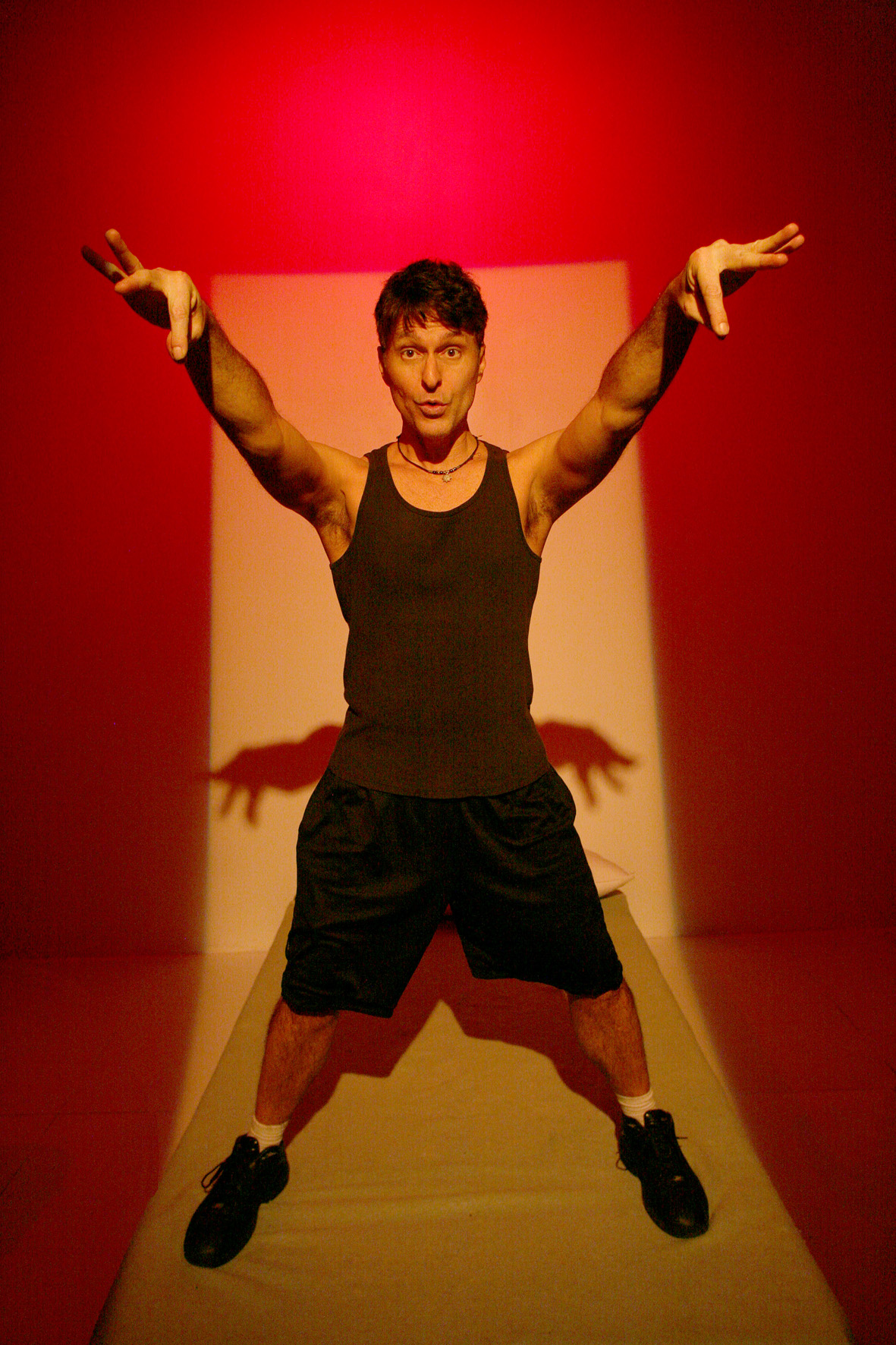 Mixing sex and politics, humor and hope, Miller charts the growth of queer citizenship in America and the new challenge of being rooted in Resistance to today's Trumped-up political environment. ROOTED is about New York history and Miller's family stories that plant him in the Empire State with stops along the way at a NYC wedding day, a queer history of hurting hearts, the Dept of Homeland Security , the DNA roots that lead Miller to Central NY, and an 80s power rock epiphany on a NY farm road in Yates County. Rooted is a funny and charged story of the times we are living in.
Saturday, October 14 at 9:30pm
Saturday, October 21 at 7:30pm
Click HERE for more info.
Saturday, October 21, 2017 at 5pm
$10 in advance
$12 at the door
Workshop participants can bring one guest for free
Estimated Runtime
60 minutes
share £
Credits
WRITTEN & PERFORMED by
Alexis Powell, Adriano Cabral, Dylan Goodman, A.E. Marquez, Brandon Harris, Mary Lindroth, Dylan Guerra, Kris Grey, and Yel. Rennalls