In the lounge

Gershwin Live: Blueberry…LIVE!

Gwen Snyder Siegal IS Blueberry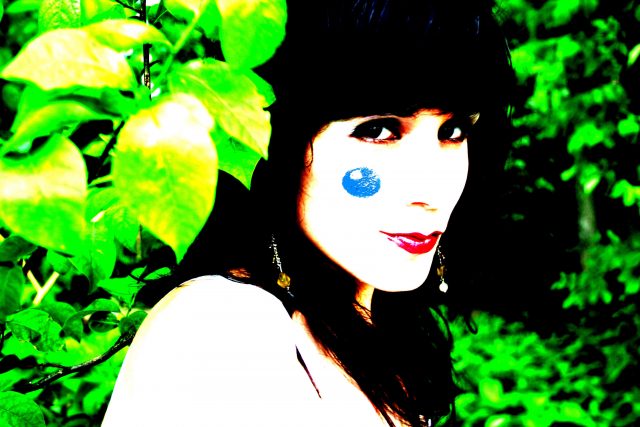 About This Show
Her sultry, exquisite, psychedelic soul is contemporary pop's best-kept secret, a landscape where quiet storms glide over endless fields of deep, funky hooks. But with the release of Blueberry's self-titled debut on Sundazed's Euphoria! Imprint, it's a secret that won't remain for much longer.  
Blueberry is composed and performed in an all-analog setting using Fender Rhodes and Wurlitzer electric pianos, analog organs, live horns and vintage drum machines, and features a guest appearance by Soul Asylum main man Dave Pirner. Just surrender your ears to the looping, neo-soul groove of "Fickle," the coy, Burt Bacharach-tinged "I Adore You," or the brass-blasting dance-floor mover "Grubby Wire" and Blueberry will be bumping, thumping, and grooving its way to the top of your Best of 2016 list quicker than you can yell "get down!"
Gershwin Live is an evolving 21st century salon. Artists with fearless & distinctive voices present theater, dance, film, cabaret, ghost stories, music & uncategorizable hybrids. Curated by Michael Wiener & Neke Carson.
about the artist
Blueberry has released three previous albums on her own label and makes music described by Time Out New York as "the illegitimate offspring of Prince and Kate Bush." An Independent Music Awards Album of the Year finalist in the Dance/Electronica Category, ORGANIKA is written, arranged and produced by Gwen Snyder Siegal.
Friday, November 10, 2017 at 7:30pm
A $10 Suggested Donation (cash at door) supports the artists.
Estimated Runtime
40 minutes
share £
Credits
Photo credit:
Fionn Reilly
Links