Big Bad Little Bad
Isaac Allen Miller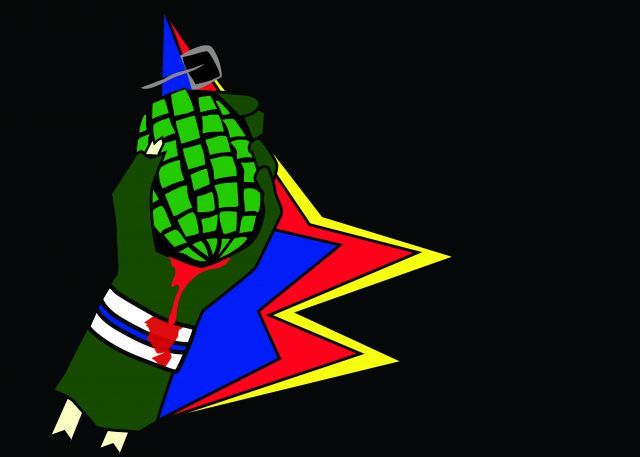 About This Show
A new play that explores masculinity, storytelling, and magic in the internet age. High school freshperson Aspen longs for the fantasy world she glimpses in her books and card games. High school freshperson Jeffery longs for a girlfriend that looks like Aspen. Conrad longs for the days when he had three hundred heads and a big bushy tail. The play follows their navigation through a social world rife with confusing desires and lop-sided narratives – dealing with a frayed old troll named Conrad and an amorphous figure of truly blue wisdom named the Man Online.
about the artists
Phoebe Brooks is a NY based theater creature. Recent directing credits include The Country Wife (SWP), Hamlet the Hip Hopera (FringeNYC, FringeFave selection), Becky Shaw (SWP), El Cuco (HMTC), We Shall Carrion (Dixon Place) and the repertory productions of Mary Stuart and Could This Meeting Have Been an Email (SWP). She is a company member of Spicy Witch Productions.
Chiara H. Johnson (lighting/sound design, artwork) is a freelance artist from Queens.
Saturday, June 17 at 10pm
General Admission
$15 in advance
$18 at the door
Stu./Sen./idNYC
$12
share £
Credits
Writer
Isaac Allen Miller
Director
Phoebe Brooks
Technical Director
Chiara Johnson
Cast
Eric Austin, Leah Alfieri, Jay Miguel Reist, Joe Reece
Photo credit:
Chiara Johnson