Astronauts Wanted
Heloise Wilson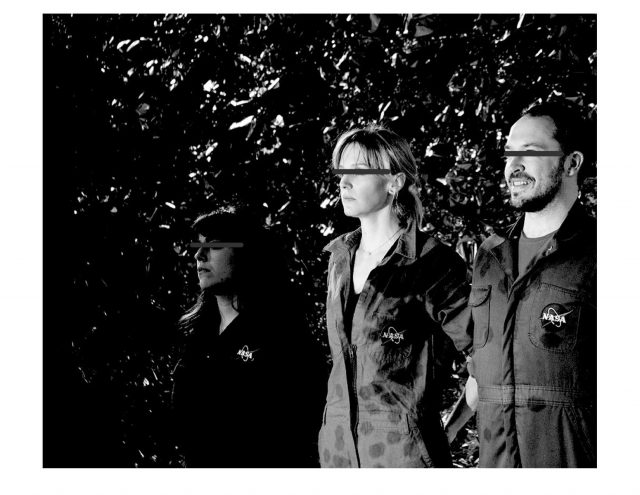 About This Show
Three volunteers, Sol, Sorcha and Tallulah are on their way to Mars and doomed to die. Inspired by the Mars One Mission which will send the first humans to settle a colony on the red planet, Astronauts Wanted, is a deeply poetic non-linear narrative, questioning the very essence of what it means to be human.
about the artists
Heloise Wilson (playwright) is an actor and writer working in NYC. She is the other half of the award-winning theatre and film company Little y. She has performed, been curated and produced at many downtown venues including JACK, the Bushwick Starr, the NY Fringe Festival, Dixon Place (The Great Osterlin Colony) along with working for TV and Film. Stella Adler Studio of Acting, MFA in playwriting ( Brooklyn College ) www.heloisewilson.com
Ciara Griffin (director) is originally from the beautiful state of Montana.  She received her BFA from the University of Montana before becoming a founding member of the Buttenik Ensemble.  In 2007, Ciara ventured to Seattle where she continued acting, directing, and creating original works.  Ciara was a company and staff member at Annex Theatre and had the pleasure of working with Helsinki Syndrome, Sound Theatre Company, and Ghost Light Theatericals, as well as many incarnations of  the Buttenik Ensemble. Ciara is the founder of the MT+NYC Collaborative, a performace collaborative supporting artists in NYC and Montana .
Little y  (company) is a multi-award winning not for profit film and theatre company commited to creating pieces about women who are usually on the fringe of mainstream storytelling by starting with the question…y. www.littley.co
Wednesday, April 26 at 7:30pm
General Admission
$15 in advance
$18 at the door
Stu./Sen./idNYC
$12
Estimated Runtime
70 minutes
share £
Credits
Directed by
Ciara Griffin
Produced by
Little y
Original music by
Eric Cormier, Heloise Wilson & Daniel Norgren
Collaborators
Marisela Grajeda Gonzalez, Edan Jacob Levy, Michelle Girolami & Abby Judd
Links